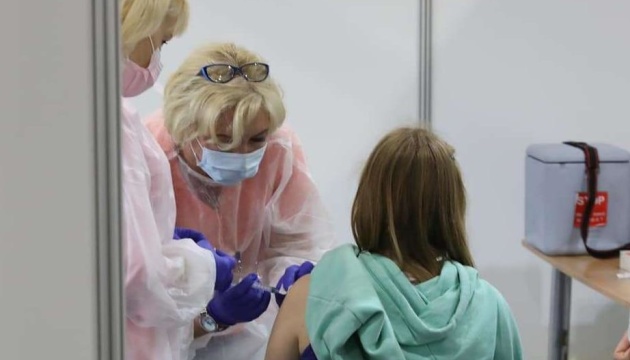 More than 20,000 Ukrainians get COVID-19 booster shot
Since the start of the coronavirus vaccination campaign, more than 20,000 Ukrainians have received COVID-19 vaccine booster shot.
"[Over the past day] 20,376 people were vaccinated against COVID-19: 5,850 people received the first dose, 12,350 people – second dose, 123 people – additional dose, 2,053 people – booster dose," the Ministry of Health of Ukraine posted on Facebook.
Since the beginning of the vaccination campaign, 14,813,186 people in Ukraine have been vaccinated, of whom 14,813,184 people received the first dose, 13,980,473 people received two doses, 6,224 people received an additional dose, and 20,462 people received a booster dose.
As reported, 1,969 new COVID-19 cases were registered in Ukraine over the past 24 hours.
ol