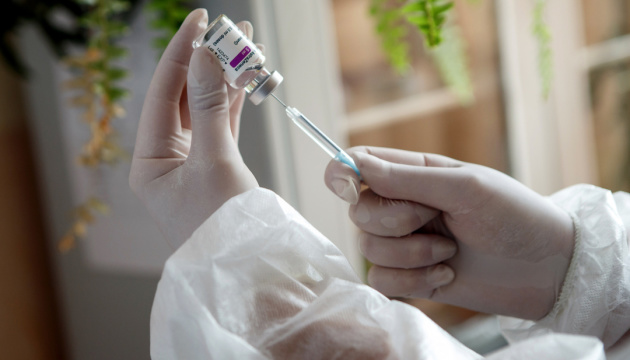 Booster shot for COVID-19 now available to all adult Ukrainians six months after last jab
A booster dose of the COVID-19 vaccine can be administered to all Ukrainians aged 18 and older, six months after the last vaccination.
That's according to Minister of Health Viktor Liashko, who broke the news via Facebook on Thursday, January 6.
"I have just signed an order of the Ministry of Health of Ukraine to introduce a booster dose of the vaccine against COVID-19 for all vaccinated persons over the age of 18, regardless of the vaccine they were vaccinated with," Liashko wrote.
The minister stressed that the booster dose should increase the efficacy of the vaccine and provide better protection against the new Omicron variant.
The preferred period to get the booster jab is six to nine months from the date of the second shot.
For the booster dose, mRNA vaccines, Moderna or Comirnaty by Pfizer, will be recommended, regardless of which vaccine the person initially received.
Those who received the first two jabs with CoronaVac by Sinovac Biotech are also recommended to receive Pfizer.
In the absence of mRNA vaccines, the booster dose can be offered of another vaccine, according to the schemes allowed in Ukraine.
Immunocompromised persons who are currently receiving an additional dose of COVID-19 vaccine will also be able to receive a booster dose, within the same recommended period counted from the additional dose.
After the booster dose is administered, it will be possible, from late January, to obtain a new COVID certificate, which will be valid for 270 days from the date the shot was performed.
Until then, a certificate of prior full vaccination will remain valid.
im