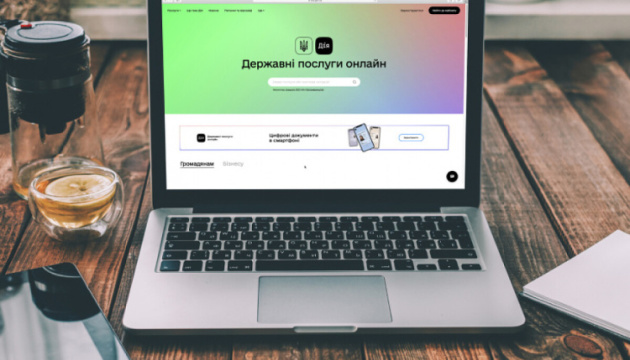 Number of Diia app users has grown almost five-fold over year
As of the end of 2021, more than 12 million Ukrainians use the Diia application, showing an almost five-fold increase compared to the end of 2020 (2.5 million users).
"More than 12 million Ukrainians already use Diia application. In 2020, we reported that 2.5 million Ukrainians used Diia. That is, the number of Diia users has increased almost five-fold over the year," Deputy Prime Minister – Minister of Digital Transformation of Ukraine Mykhailo Fedorov said at a press conference, an Ukrinform correspondent reports.
Currently, Ukrainians can receive 15 services and draw up 9 different documents in the application. As the Deputy Prime Minister explained, the mobile application provides simple services, while the Diia portal offers more complicated ones. The Ministry of Digital Transformation plans to further develop the application so that all online services can be obtained in it, Fedorov noted.
The Diia portal is also used by more than 12 million Ukrainians. Over 70 administrative services are currently available on the portal. More than 20 million people take advantage of the Ministry's products on a regular basis, Fedorov added.
As reported, the brand and concept of the Diia application and portal were presented in Kyiv on September 27, 2019. The first version of the application offered 33 online services and a number of electronic documents.
ol