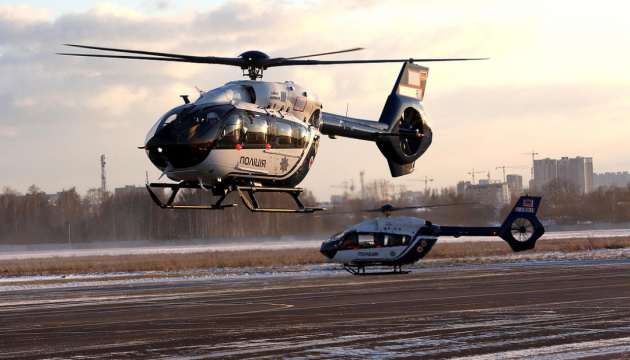 National Police gets two French helicopters
The National Police of Ukraine has received two new H145 D3 helicopters from France's Airbus Helicopters, the Ukrainian Interior Ministry has said.
"Two H145 D3 helicopters from Airbus Helicopters arrived in Kyiv today, on December 21. They will be transferred to the aviation units of the National Police of Ukraine," the statement said.
It notes that the National Police already has H145 helicopters, but the new D3 models have arrived in Ukraine. "They have five blades, improved electronics, can withstand heavier loads and have improved aircraft stabilization," the ministry said.
It recalled that Airbus helicopters were being supplied in accordance with an agreement between the governments of Ukraine and France in order to create a unified system of aviation security and civil protection in Ukraine. The relevant contract between the Ukrainian Interior Ministry and Airbus Helicopters was signed on August 29, 2018.
The Ukrainian Interior Ministry said on November 2 that it was considering producing helicopters in Ukraine to develop an aeromedical evacuation system.
Photo: mvs.gov.ua
op