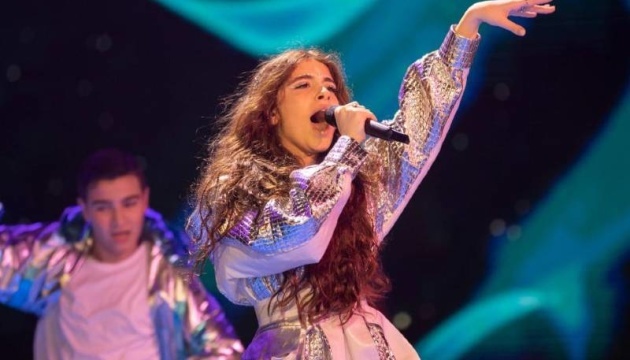 Junior Eurovision 2021: Armenia declared winner
Armenia's Malena with an entry Qami Qami (Wind, Wind) is the winner of the Junior Eurovision Song Contest 2021, held in Paris on Sunday, December 19.
The winning song has gained a total of 224 points, Ukrinform reports.
Ukraine's Olena Usenko with her entry Vazhil ranked 6th, receiving 125 points.
Of these, 62 points came from the professional jury and 63 points – from the audience.
As for the jury votes, Ukraine received 7 points from Germany, 8 – from Poland, 12 – from Bulgaria, 10 – from Ireland, 2 – from Armenia, 3 – from France, 6 – from Azerbaijan, 2 – from the Netherlands, and 12 – from Spain.
The event was broadcast live by public broadcaster UA:Kultura.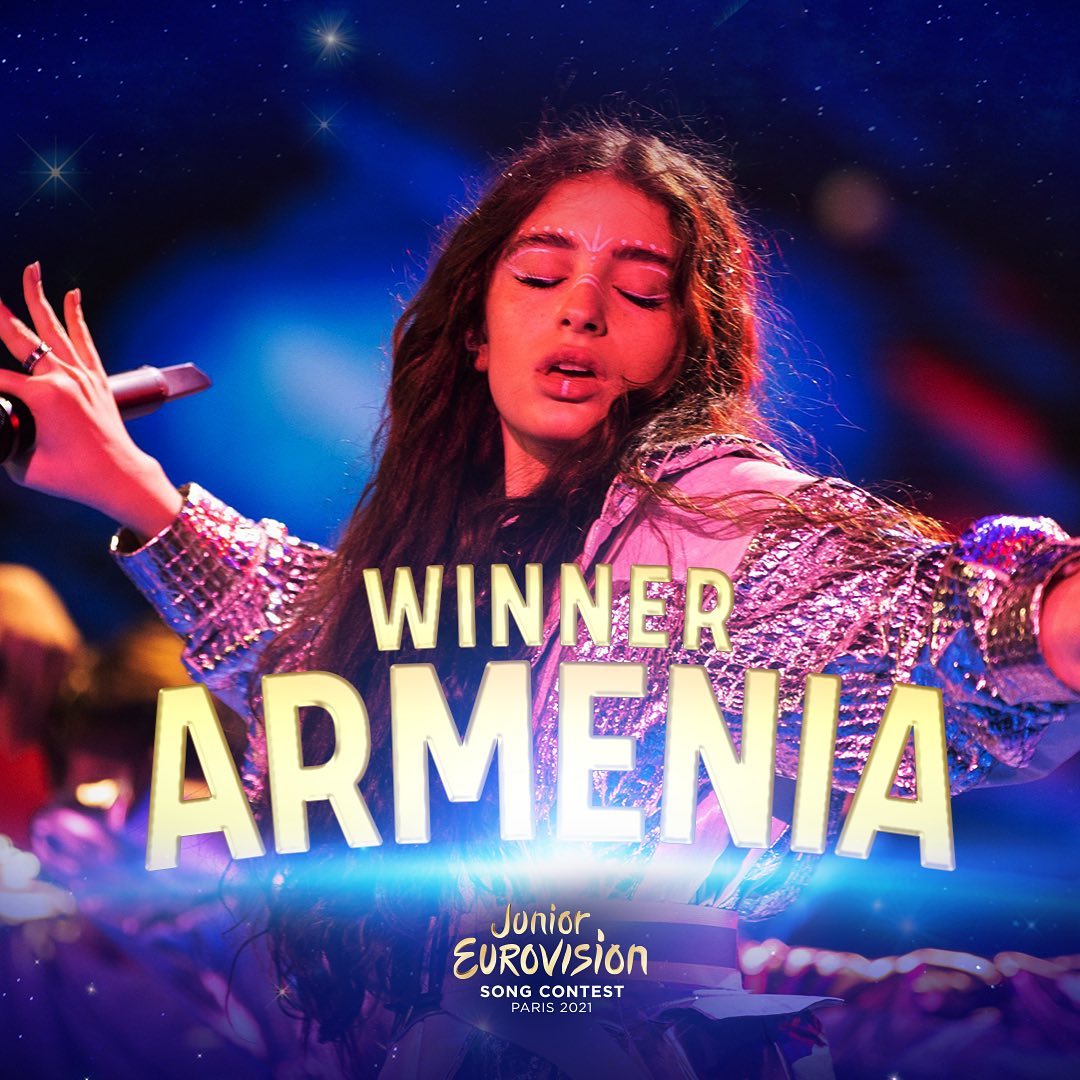 In total, representatives of 19 countries took part in the song contest: Germany, Georgia, Poland, Malta, Italy, Bulgaria, Russia, Ireland, Armenia, Kazakhstan, Albania, Ukraine, France, Azerbaijan, the Netherlands, Spain, Serbia, Northern Macedonia, and Portugal.
The results of Junior Eurovision 2021 were determined by summing up the votes of the international audience (50%) and those of the national juries (50%).
This year's contestant representing Ukraine, Olena Usenko (14), also took part in the national JESC 2020 selection with the entry Never Get Free and reached the final where she conceded to Oleksandr Balabanov with his entry "Vidkryvay," which ended up 7th at the last year's contest.
Usenko wrote both the lyrics and music to her song Vazhil, telling about the need to value and enjoy life as it cannot be overestimated.
Balabanov was this year's spokesman for Ukraine at the event.
Junior Eurovision was first held in 2003. Ukraine has been participating in the contest since 2006. Since then, Ukraine has won once (Anastasia Petryk with "Nebo" in 2012) and twice ranked second (in 2008 and 2013).
im