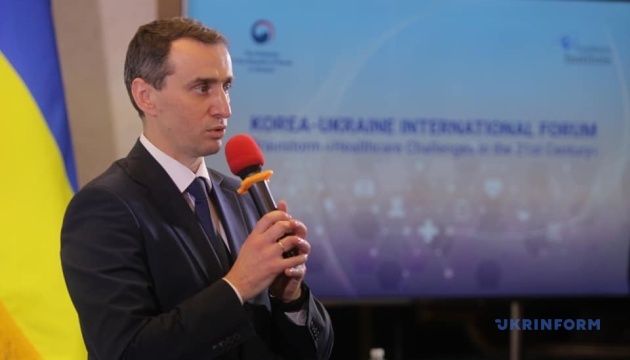 Ukraine's health ministry to approve "additional shot" of COVID-19 vaccine for vulnerable groups
The Ministry of Health will approve an additional dose against COVID-19 for at-risk groups of the population.
That's according to Minister of Health Viktor Liashko, who spoke at a briefing on Monday, December 13, Ukrinform reports.
"Today I'll sign an order approving the position of the National Technical Group of Experts on Immunoprophylaxis, allowing the introduction of an additional dose of COVID-19 vaccine. I would like to emphasize that this is an additional dose, not a booster dose. The additional dose is administered in order to ensure better protection for the people who, due to their health status (such as immunosuppressed persons), see lower vaccine efficacy compared to that in relation to the general population," Liashko said.
As Ukrinform reported earlier, throughout the entire pandemic period in Ukraine, 3,563,165 people contracted the coronavirus, 3,205,879 recovered, and 91,215 died.
In the past 24 hours, on December 12, Ukraine's health officials confirmed 4,073 new COVID-19 cases across the country (377 involving minors and 37 – medics).
As of December 13, the capital city of Kyiv and 11 regions remain in the yellow zone of quarantine restrictions, while 10 are still in the red zone.
im