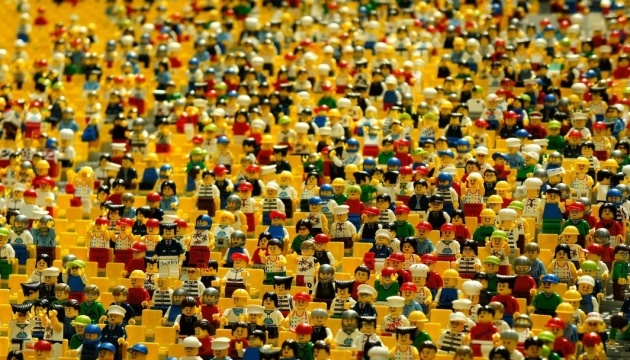 Zelensky leads in presidential poll, ruling party also remains most popular in Ukraine
If the presidential election were to be held in the near future, 23.5% of Ukrainians who have decided to cast ballots and made up their electoral choice) would vote for the incumbent president, Volodymyr Zelensky. Meanwhile, the party rating is headed by the ruling Servant of the People party, which 18% of Ukrainians are ready to support at the moment.
That's according to a survey run by the Rating Sociological Group on December 6-8, 2021, Ukrinform reports.
According to the poll, among other politicians, leader of the European Solidarity party Petro Poroshenko would see support of 13.4% of respondents, while leader of the Motherland party Yulia Tymoshenko would seal 9.9%, and co-chair of the Opposition Party - for Life parliamentary faction Yuriy Boyko would get 9.3%.
Another 7.5% of respondents are ready to support former Verkhovna Rada Chairman Dmytro Razumkov, 6.7% – leader of the Power and Honor party, Ihor Smeshko, 6.5% – former MP, now leader of the Nashi Party Yevhen Muraev, 5.5% – ex-Prime Minister Volodymyr Groysman, leader of Groysman's Ukrainian Strategy, 3.2% – head of the Radical Party, Oleh Lyashko, and 3.1% – leader of the Popular Front Party Arseniy Yatsenyuk.
Other potential candidates rallied support below 3%.
At the same time, according to the poll, Petro Poroshenko leads the so-called anti-rating: 47% would not vote for him under any circumstances, while 37% wouldn't vote for Tymoshenko, 35% – for Boyko, 33% – for Zelensky, and 22% – for Oleh Lyashko.
Every sixth or seventh respondent would not vote under any circumstances for Yatsenyuk, Klitschko, Muraev, Groysman, and Svoboda party leader Oleh Tyahnybok.
In the rating of political parties, following the leader, Servant of the People, with 18.0% of those who have decided on their choice being ready to support them, further goes the European Solidarity with 13.7%, Opposition Platform - For Life with 11.4%, Motherland with 11.4%. Razumkov's Smart Politics Party with 7.5%, Groysman's Ukrainian Strategy with 6.2%, Strength and Honor with 6.0%, Muraev's Nashi with 5.2%, Vitaliy Klitschko's UDAR with 4.2%, the Radical Party with 4.0%, Sharij's Party with 3.1%, and Svoboda with 3.0%.
Other political forces remain below a 3% threshold.
The survey was run among the population aged 18 and older in all regions, except for the temporarily occupied territories of Crimea, as well as the temporarily occupied parts of Donetsk and Luhansk regions. The sample is representative in terms of age, gender, and type of settlement.
The CATI (Computer Assisted Telephone Interviews) poll, based on a random sample of cell phone numbers, covered 2,500 respondents. The margin error of the study with a confidence level of 0.95 is within 2.0.
im