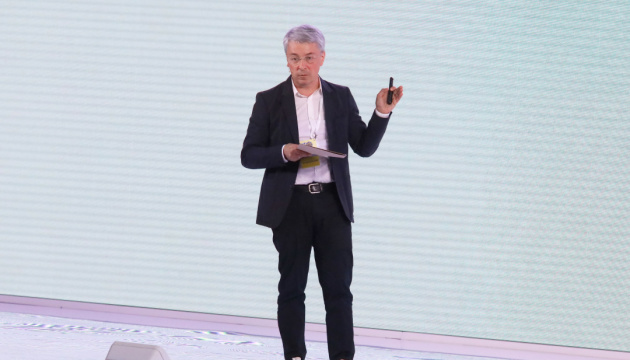 Important for Ukraine to have own positive narratives - minister
It is important for Ukraine to spread its own positive narratives because countering disinformation through counter-narratives is not always an efficient measure to take.
That's according to Minister of Culture and Information Policy Oleksandr Tkachenko who spoke at the Kyiv Stratcom Forum 2021 on December 7, an Ukrinform correspondent reports.
"It is important for us to have positive narratives because counteracting counter-narratives is not always efficient. Our own positive narratives, which we have to convey to the world and Ukrainians, are just as important as understanding what misinformation is and how to work with media literacy," said Tkachenko.
He noted that the newly created Center for Strategic Communications and Information Security is designed to counter disinformation and fake news circulated by Russia. According to the minister, the Center cooperates primarily with public organizations, and such cooperation allows acting as a united front.
"Bullets kill physically, information bullets kill mentally. This is a war waged on two fronts, to destabilize Ukraine, to sow panic within the country ... and is Moscow's task, so that discord could lead to unrest, to chaos," added Tkachenko.
As Ukrinform reported earlier, the Kyiv Stratcom Forum 2021 is taking place in the capital on December 7-8, with the aim of exchanging and improving approaches to strategic communications and building stability at the state level in Ukraine and NATO partner countries in Eastern Europe.
im