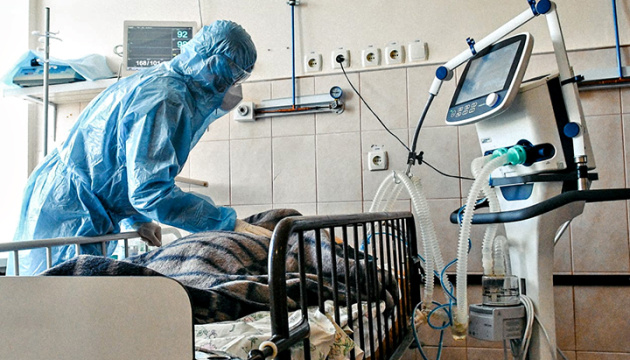 COVID-19 in Ukraine: Authorities confirm 8,655 new cases in past 24 hours
As of the morning of Tuesday, 8,655 new daily cases were detected across Ukraine.
That's according to the Ministry of Health, Ukrinform reports.
"As of December 6, a total of 8,655 new confirmed COVID-19 cases were recorded in Ukraine (including 716 cases involving minors and 200 – medics)," the statement said.
Also for the past 24 hours, 1,349 coronavirus patients were hospitalized, 467 people died, and 22,878 – recovered.
Throughout the entire pandemic period, 3,510,610 people contracted the virus in Ukraine, of which 3,082,619 recovered and 88,986 died.
A total of 16,119,721 PCR tests have been run.
Over the past day, 188,758 people have been vaccinated against COVID-19, including 73,097 with a single dose and 115,661 fully immunized.
Since the launch of the inoculation campaign, 13,826,163 people have been vaccinated in Ukraine (13,826,161 – one dose, 11,921,738 – two doses).
A total of 25,747,899 vaccinations have been performed.
As Ukrinform reported earlier, as of the morning of Monday, December 5, Ukraine reported 4,478 daily coronavirus cases.
im