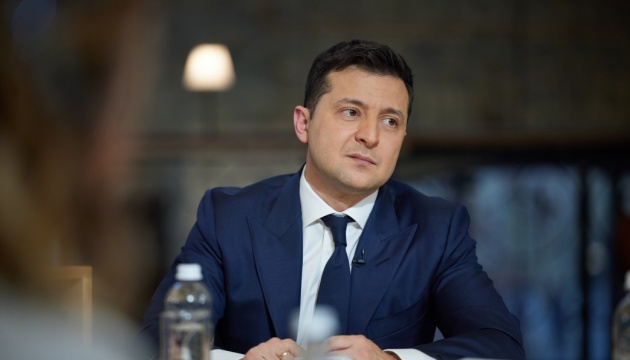 Zelensky thanks Ukrainian soldiers, veterans on Armed Forces Day
President Volodymyr Zelensky has congratulated military servicemen on Day of the Armed Forces of Ukraine.
That's according to the press service of Ukraine's Defense Ministry, Ukrinform reports.
"Today Ukraine celebrates the 30th anniversary of the establishment of the National Armed Forces. However, the true history of the development of our Ukrainian Army dates back several centuries, while its victorious path is inextricably linked with all the historical stages of the Ukrainian state formation and development," the congratulatory address reads.
According to the head of state, "having absorbed the best national military traditions formed in difficult, bloody wars and armed conflicts of the past, the Ukrainian Army during its recent history has come a long way to building a combat-capable and highly organized fighting organization, confident and able to break any aggression plans on the part of the enemy."
The president stressed that Ukrainians are proud of their Armed Forces, expressing the highest level of trust in them, "because it is the Ukrainian troops who have preserved Ukraine's independence, for which our ancestors fought for centuries."
On behalf of the Ukrainian nation, the president thanked personnel and veterans of the Armed Forces of Ukraine for their selfless service, resilience, and heroism in defending the country's territorial integrity.
"On this day, we bow our heads in memory of the heroes who sacrificed their lives for Ukraine. Their feat will live forever and serve as an example of honest and selfless service to their Homeland," Zelensky stressed.
He expressed confidence that the Armed Forces will continue to reliably defend freedom and independence of Ukraine and wished the military and their families good health, prosperity, indomitable spirit, and new victories.
As Ukrinform reported earlier, on December 6, the country marks Day of the Armed Forces of Ukraine. It was on this day in 1991 that the Verkhovna Rada passed the law on Ukraine's defense and law on the Armed Forces.
Photo: President's Office
im