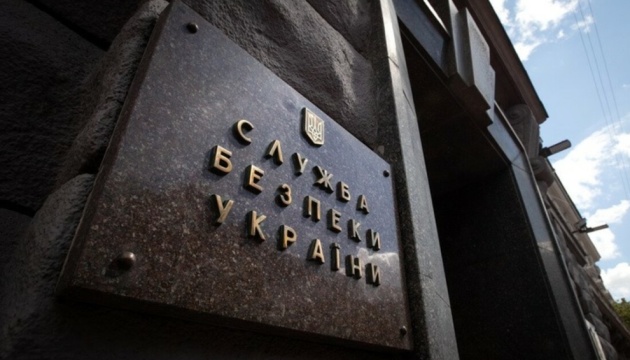 SBU refutes yet another FSB-doctored fake story of "Ukrainian saboteurs"
The Security Service of Ukraine, the SBU, has decried allegations voiced by the FSB security agency in relation to the arrest of what Russians claim is a group of Ukrainian spies.
That's according to Artem Dekhtiarenko, Spokesman for the SBU, who spoke with Ukrinform.
"Such statements by the FSB should be considered solely through the prism of a hybrid war, in which information propaganda and spinning fake reports play a significant role," the spokesman said.
It should be recalled that one of the main tasks pursued by the Security Service of Ukraine is to counter intelligence and subversive efforts of foreign special services on the territory of Ukraine. And over the nine months of this year alone, we have exposed about 50 such assets. Two of them were nabbed red-handed while attempting to commit sabotage and terrorist acts," the spokesman said.
He reminded that in November, the Security Service of Ukraine carried out an unprecedented raid to expose FSB operatives believed to stand behind more than 5,000 cyberattacks on the networks of Ukrainian government agencies. The FSB officers complicit in the crime were identified by name, while their communications were effectively intercepted.
"Obviously, this is a great reputation loss for the FSB, which once again seeks to discredit the Ukrainian secret service with fake news," Dekhtiarenko added.
According to media reports, Russia's Federal Security Service claimed earlier today of the arrest of two "SBU agents" and another military intelligence agent who the FSB spokesman said were "gathering information and preparing a terrorist attack."
im