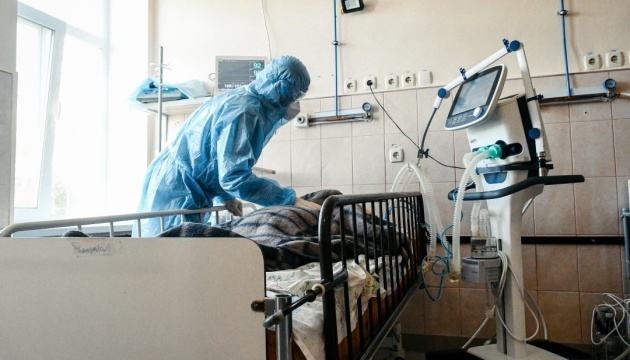 COVID-19 in Ukraine: Medics report 13,531 daily cases as of Dec 2
Over the past 24 hours, Ukrainian health officials confirmed 13,531 new coronavirus cases across the country.
That's according to a report by the Ministry of Health, released on Facebook and seen by Ukrinform.
"On December 1, a total of 13,531 new confirmed cases of COVID-19 coronavirus (including 1,346 underage patients and 240 medics) were recorded in Ukraine," the statement said.
Over the past day, 525 Covid-related fatalities were reported, as well as 23,535 recoveries. A total of 3,003 new patients were admitted to hospitals.
Throughout the entire pandemic period in Ukraine, 3,463,872 coronavirus cases were confirmed, including 2,995,727 recoveries and 87,057 deaths.
The Ministry of Health also says 210,869 people have been vaccinated for COVID-19 across Ukraine over the past 24 hours, of which 74,855 people received a single dose and 136,014 were fully immunized.
Since the kickoff of the inoculation campaign, 13,543,488 people have received the first jab and 11,415,141 have been fully immunized.
im