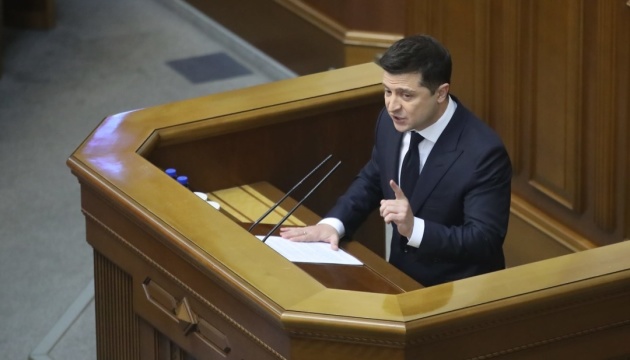 President: Ukraine has almost everything to fight off COVID-19
President Volodymyr Zelensky says Ukraine now has "almost everything" to counter the COVID-19 pandemic.
He stated this during his Annual Address to the Verkhovna Rada, Ukraine's parliament, on the Internal and External Situation of Ukraine, an Ukrinform correspondent reports.
"We have been fighting COVID-19 for two years already. We started with almost nothing – and it's true. Now we have almost everything, almost. Hospitals, beds, oxygen, and most importantly – vaccines," said Zelensky.
He also stressed that the campaign kicked off at a rate of nearly 10,000 vaccinations per day, while in November alone, some 6.5 million jabs were performed.
According to the Ukrainian leader, some 24 million vaccine shots have been administered across Ukraine since the launch of the inoculation campaign.
The president also assured that millions of doses of anti-Covid vaccines are available in the country.
im