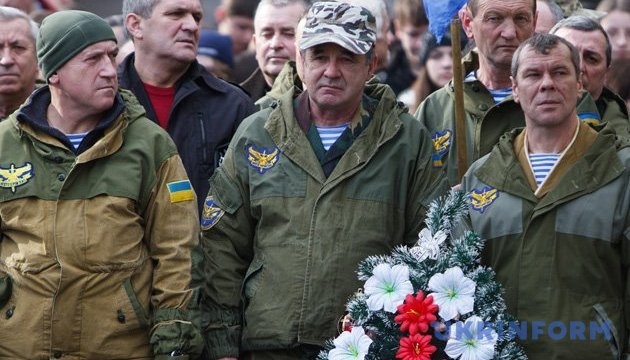 Ministry for Veterans Affairs, Education Ministry, NUPASS to develop veterans policy
Minister for Veterans Affairs of Ukraine Yulia Laputina participated in the international symposium Norway-Ukraine Project (NUPASS) as a model of social and professional adaptation of veterans. Prospects of integration into the state system of Ukraine."
During the event, the Ministry of Veterans and the International Charitable Foundation "International Social Adaptation Fund" signed a Memorandum of Cooperation on ensuring the rights and interests of veterans, their families and families of victims and on promoting psychological and legal assistance, social adaptation, career guidance. The parties also agreed to cooperate in the development of entrepreneurial initiatives and opportunities for veterans, Ukrinform reports referring to the press service of the Cabinet of Ministers.
"We are grateful to our international partners for the increased attention to veterans policy, which has now become a priority in Ukraine. Due to the fruitful cooperation with the Norway-Ukraine project, more than 2,400 of our defenders have already been retrained and received civilian specialties," Laputina said.
The minister stressed that the introduction of a new system of transition from military career to civilian life is one of the key steps in the activities of the Ministry for Veterans Affairs, because during all the years of Russian armed aggression against Ukraine such a system has not been created, except for some initiatives.
"We are currently working to turn everything that has been launched over the years into an effective system of transition from a military career to civilian life. Together with the Defense Ministry of Ukraine and the Ministry of Education and Science of Ukraine, we will build such a model and introduce a human-centered approach to state veterans policy so that our defenders returning from war and military service feel that the state cares about them, that they have a place to study, that there is a place to get a specialty, there is a place to work," Laputina said.
iy