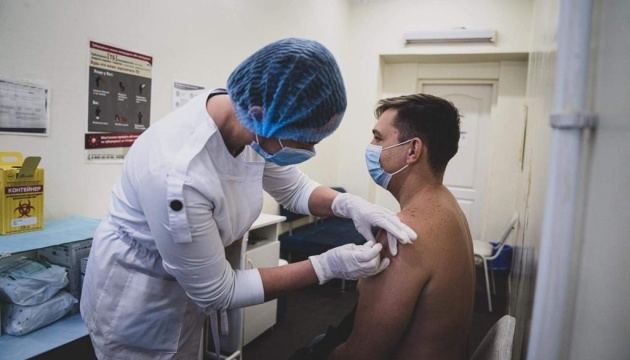 Thirty-five percent of Ukrainians fully vaccinated against COVID-19
In November, 6.5 million COVID-19 shots have been given in Ukraine.
"Twenty-four million [COVID-19] shots have already been given in Ukraine, with the largest number of jabs in November – 6.5 million as of today. Forty-three percent of adult Ukrainians, who have received at least one dose, already exercised their right to protection. Thirty-five percent of Ukrainians aged over 18 are fully vaccinated. In the 60+ age group, more than 35% of people have received at least one dose, and almost 30% got fully protected with two doses of COVID-19 vaccine," Minister of Health of Ukraine Viktor Liashko said at a briefing.
More than 34 million doses of COVID-19 vaccines have been delivered to Ukraine since the beginning of the vaccination campaign, he noted.
The minister added that about 7.2 million doses of Pfizer vaccine are expected under this year's contracts. There are currently four vaccines available for vaccination in Ukraine: AstraZeneca, CoronaVac, Pfizer, and Moderna.
As reported, 5,804 coronavirus cases were recorded in Ukraine over the past day. In total, 3,427,827 COVID-19 cases, 2,920,714 recoveries, and 85,414 deaths have been registered in Ukraine since the pandemic started.
ol