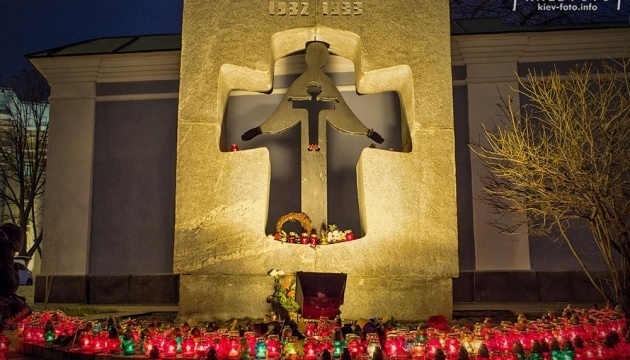 Epifaniy: For almost three decades, Ukrainian nation suffered from engineered famines
The Holodomor will forever remain in Ukraine's national memory, and Ukrainians will continue to feel its long-term consequences.
The head of the Orthodox Church of Ukraine, Metropolitan Epifaniy, wrote about this on his Facebook page, according to Ukrinform.
The head of the OCU noted that a century has already passed since the beginning of the first of a series of famines engineered by the Bolsheviks in Ukraine. For almost three decades, the Ukrainian people had been suffering from deliberately planned famines and their fallout, and then for several more decades – from lies, silence, and intimidation for revealing the truth about those crimes.
"It was not a famine, it was an engineered Holodomor, and not one, but at least three. It was genocide in the broadest sense of the word, the extermination of our nation. Meanwhile, the villages devastated by the Holodomor were then filled by settlers from the neighboring country. This is how they 'broke the spine' of our freedom-loving nation and consolidated their rule over the lands thus 'conquered,'" Epifaniy said.
He noted that the Holodomor will forever remain in our national memory. "We will all experience its long-term consequences because even those who survived the tragedy sustained grave mental and spiritual wounds, irreparable pain from the loss of their loved ones – parents and children – and this could not but affect their worldview, behavior, and character," remarked the metropolitan.
The head of the OCU called on believers to pray for all victims of the Holodomor.
On the OCU's Facebook page, it is stated that today a prayer for the souls of the Holodomor victims in Ukraine will be heard in the temples and at the memorials.
"The Holodomor was another tool for subjugating our nation, a weapon for its physical and spiritual mutilation and enslavement. By having created inhuman conditions for survival, the communist regime sought to eradicate Christian consciousness from people's souls, force them to renounce their parents, faith, language, forget about their natural-born sincerity, piety, hospitality, mercy, and love of neighbor," the OCU emphasized.
The Church press service noted that today all Ukrainians and people of good will in both Ukraine and other countries are united in a memory that "encourages us to look at each other and understand how close we all are to each other, how many of us are united and how important it is not to lose everything that has been obtained at such a high cost."
"Only in unity and together are we able to overcome all trials and find the truth, no matter how deeply it has been hidden from us. Everyone today, saying a prayer, lighting a candle of remembrance in their window, is a living testimony to the fact that we have not forgotten. We do remember," the OCU head concluded.
As reported earlier, the Holodomor Remembrance Day is marked annually, on the fourth Saturday in November.