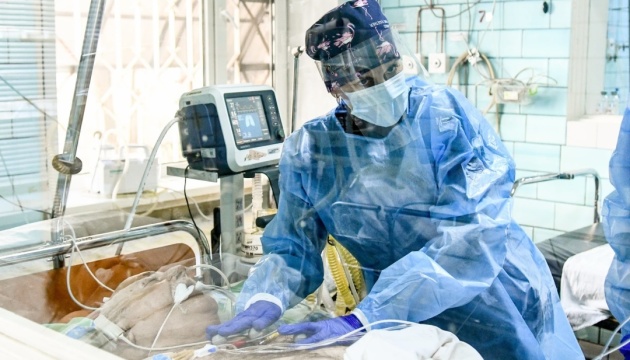 COVID in Ukraine: Health officials confirm 14,200 new daily cases as of Nov 27
In the past 24 hours, 14,200 new coronavirus cases were reported across Ukraine.
That's according to a Facebook report by Ukraine's Ministry of Health, seen by Ukrinform.
"For the day of November 26, 14,200 new confirmed cases of COVID-19 coronavirus disease were recorded across Ukraine (including 1,296 cases involving minors and 212 - medics)," reads the statement.
Also for the past 24 hours, 3,305 patients were hospitalized, 568 died, and 22,946 recovered.
Throughout the entire pandemic in Ukraine, 3,414,540 citizens contracted the coronavirus, 2,899,967 recovered, and 84,717 succumbed to the disease.
A total of 15,793,678 PCR tests have been run.
Also, the Ministry of Health says 279,776 people were vaccinated against COVID-19 over the past 24 hours, of which 81,459 received their first shot and 198,317 were fully immunized.
Since the launch of the inoculation campaign, 13,246,110 Ukrainians have already been vaccinated, of which 13,246,108 have received a single dose and 10,808,676 – both doses. A total of 24,054,784 vaccinations were performed.
As Ukrinform reported earlier, on November 25, Ukraine reported 15,936 new COVID-19 cases.
im