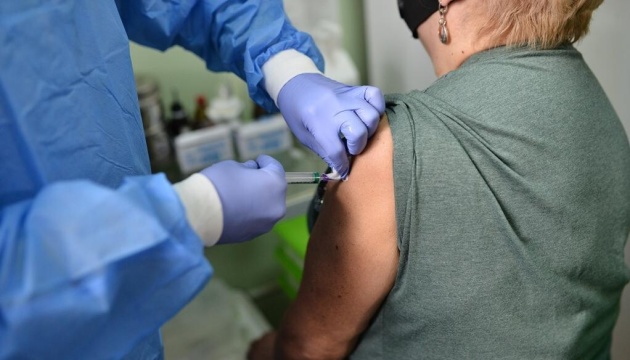 Over 42% of adult population already received at least one shot of COVID vaccine - Health Ministry
In Ukraine, more than 42% of the adult population has taken their first dose of the vaccine against COVID-19.
That's according to the Ministry of Health's Facebook post, seen by Ukrinform.
"Already 42.4% of the adult population of Ukraine has received at least one vaccine shot for COVID-19. Some 34.2% of the adult population of Ukraine has undergone a full vaccination course against the coronavirus disease," the statement said.
The ministry stressed that, according to WHO recommendations, the rate of the vaccinated population across the world should reach 40% by the end of the year.
Since the launch of the vaccination campaign in Ukraine, a total of 13,164,651 people have been vaccinated, of which 10,610,359 have been fully immunized (received two doses), the report said.
A total of 23,775,008 vaccinations have been performed.
The ministry added that 88.2% of those hospitalized with COVID-19 last week were unvaccinated.
As Ukrinform reported earlier, as of November 26, a total of 3,400,340 cases of COVID-19 were confirmed in Ukraine, including 15,936 in the past 24 hours.
im