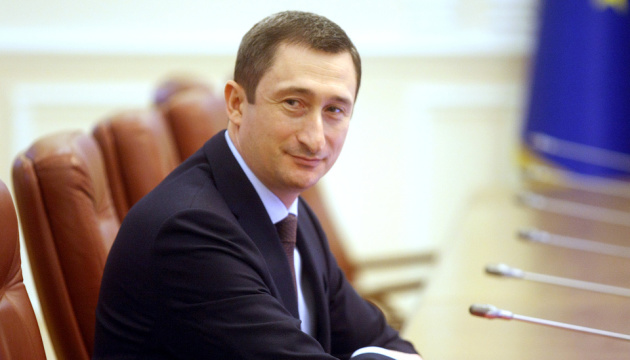 Ukraine to deepen cooperation with Finland in field of waste recycling - Chernyshov
Ukraine is planning to deepen cooperation with Finland in the field of household waste recycling, Ukrinform reports, referring to the press service of the Ministry for Communities and Territories Development.
According to the report, only 1% of waste in Finland goes to landfills, whereas most part is recycled. This is due to the interaction of central and local authorities, as well as the awareness of the country's citizens.
At a meeting with Ambassador of the Republic of Finland to Ukraine Päivi Maarit Laine, Minister for Communities and Territories Development Oleksiy Chernyshov said that Ukraine is planning to adopt this experience.
"Finland is a country that shows high standards of environmental waste management. Almost all citizens of this country sort garbage. As a result, 99% of household waste is recycled. This experience will be useful for Ukraine. Thus, a similar process is underway in communities – the separate collection of household waste has been introduced in 1,725 communities of our state. However, it is necessary to scale this direction and implement the useful practices of international partners in the country," Chernyshov said.
Due to the separate waste collection in 2020, about 6.3% of household waste was recycled and disposed of in Ukraine.
In turn, Ambassador Laine said that Finland is ready to share experiences and help Ukrainian communities implement waste recycling projects.
iy