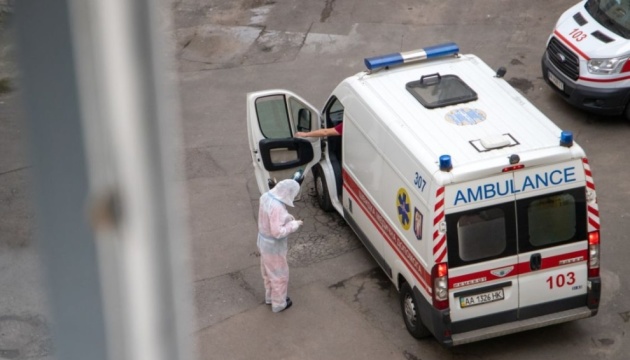 Kyiv, 18 regions remain in COVID-19 red zone – Health Ministry
As of November 24, Kyiv city and 18 regions of Ukraine are in the red zone of epidemiological danger of COVID-19 spread, Ukrinform reports, referring to data provided by the Health Ministry of Ukraine.
The occupancy rate of beds with oxygen supply is 53.6% across the country, with a designated rate of 65%. In Kyiv, this rate totals 61%.
As of November 24, Kyiv, Vinnytsia, Volyn, Dnipropetrovsk, Donetsk, Zhytomyr, Zaporizhzhia, Ivano-Frankivsk, Kyiv, Luhansk, Lviv, Mykolaiv, Odesa, Rivne, Sumy, Kherson, Chernihiv, Cherkasy and Khmelnytskyi regions are included in the red zone of COVID-19 restrictions.
Kirovohrad, Ternopil, Chernivtsi regions are in the yellow zone of quarantine restrictions, Zakarpattia, Poltava and Kharkiv regions are in the orange zone.
The incidence rate of COVID-19 in Ukraine, with a designated rate of 75 per 100,000 people, is 621 per 100,000 people. The incidence rate in Kyiv is 630 per 100,000 population.
As of November 24, the highest incidence rate is in Mykolaiv (1,013) and Poltava (946) regions.
As Ukrinform reported, on November 23, Ukraine recorded 14,325 new COVID-19 cases (including 1,183 cases among children and 287 cases among healthcare workers).
iy