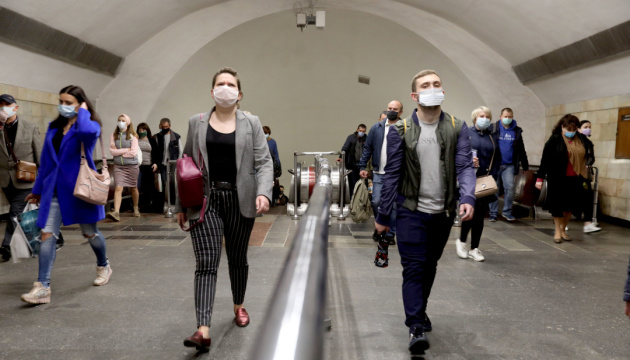 National Academy of Sciences says Ukraine COVID-19 mortality peak over
The peak of COVID-related mortality has already passed, believe the researchers at the National Academy of Sciences of Ukraine.
That's according to the outlook of the COVID-19 epidemic in Ukraine for the period from November 24 to December 7, released by the NAS press service, Ukrinform reports.
The outlook was prepared by the Working Group of Mathematical Modeling of Problems Related to the SARS-CoV-2 Coronavirus Epidemic in Ukraine. The group is based at the Kyiv-based Institute of Problems of Mathematical Machines and Systems, which is part of the NAS.
According to the Ukrainian researchers, the peak of mortality was seen on November 8-12. Scientists believe that the further spread of coronavirus across Ukraine within the so-called third wave will only decline.
The outlook also states that in the last two weeks, all indicators related to the epidemic have been on a decline.
As Ukrinform reported earlier, citing the Ministry of Health, some 10 million Ukrainians have already undergone a full COVID-19 vaccination course.
Over the past day, November 23, a total of 14,325 new coronavirus cases were confirmed across Ukraine.
im