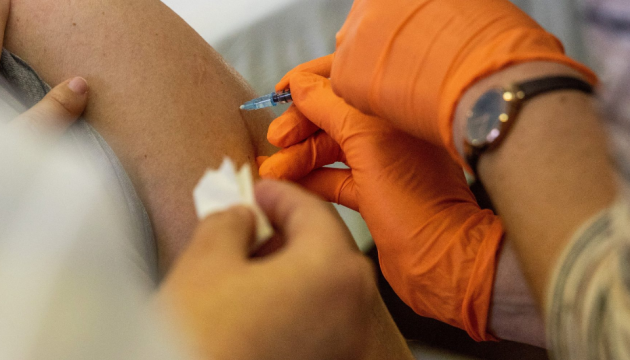 Ukraine not to introduce booster shot against COVID-19 until 50% of population vaccinated
The booster dose of a vaccine for COVID-19 will not be approved in Ukraine until at least half of the country's population is fully vaccinated.
That's according to First Deputy Health Minister Oleksandr Komarida who spoke with journalists on Tuesday, November 23, Ukrinform reports.
"So far, only five countries have officially allowed the use of a booster dose. The position of the WHO is not to use a booster dose yet. We are in constant contact with the WHO and, when necessary, we will follow their recommendations and introduce this booster dose. But it will not be until 50% of the population has been vaccinated," Komarida said.
As Ukrinform reported earlier, referring to the Ministry of Health, some 10 million Ukrainians have already undergone a full vaccination course against the coronavirus disease.
Meanwhile, the latest records of new COVID-19 cases and hospitalizations prove the country is seeing a drop in incidence rates, according to Minister of Health Viktor Liashko.
im