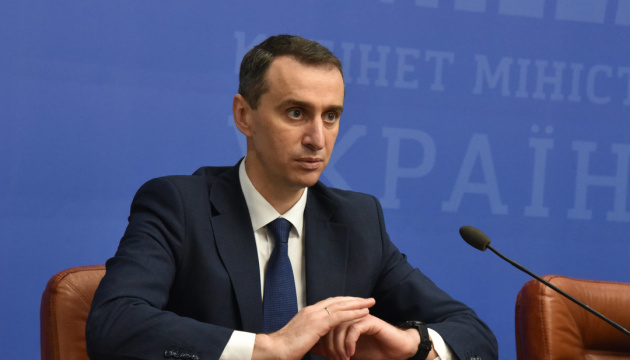 Current COVID wave on decline in Ukraine - health minister
The latest records of new COVID-19 cases and hospitalizations prove the country is seeing a drop in incidence rates.
That's according to Minister of Health Viktor Liashko, who spoke at a briefing on Tuesday, November 23, Ukrinform reports.
"The detected cases of COVID-19 and hospitalizations are showing a quicker decline: -20% and -19% per week, respectively. The number of fatalities also testifies to the first signs of the decline: -3% in the last week," said Liashko.
According to the top health official, the health care system is experiencing certain relief as the reserve of free beds with oxygen supply has now increased to 33,500.
As Ukrinform reported earlier, over the past 24 hours, Ukraine's medics reported 12,729 new COVID-19 cases across the country.
The largest number of confirmed COVID-19 cases was registered in Kyiv (1,631), Dnipropetrovsk region (1,310), Poltava region (1,141), Donetsk region (929), and Zaporizhia region (847).
im