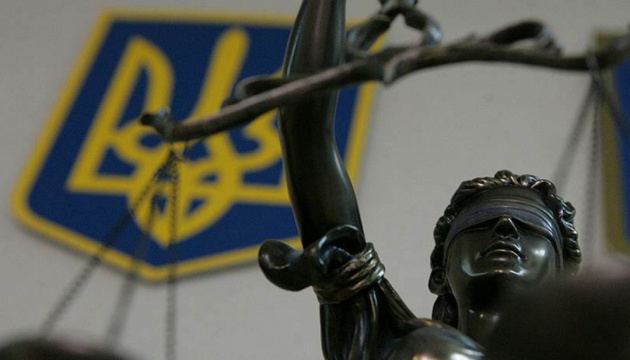 Selection Commission of High Qualifications Commission of Judges of Ukraine begins preparatory work
The Selection Commission for selecting new members of the High Qualifications Commission of Judges of Ukraine has begun its preparatory work.
That's according to the website of the Judicial Power of Ukraine, Ukrinform reports.
During a preparatory working meeting in Kyiv, Selection Commission members declared their clear intention "to do everything in their power according to Ukrainian law to hold a transparent and objective competition guaranteeing that all candidates are treated fairly and impartially with only the best candidates being recommended for appointment as members of the HQCJ for the benefit of the people of Ukraine."
The Selection Commission is expected to select 32 candidates, who have at least 15 years of professional experience in the field of law and comply with integrity and professional competence criteria based on the results of an open and transparent competitive process. From the list of 32 candidates, the High Council of Justice will appoint 16 members of the HQCJ.
According to the report, the resumption of the operations of the HQCJ is extremely important for ensuring access to justice for Ukrainians. Currently, there are approximately 2,000 vacant judicial positions nationwide. The appointment of new HQCJ members will allow for the HQCJ to continue its work selecting judges to fill vacancies and conducting the qualification evaluation of sitting judges.
The Selection Commission is composed of three judges nominated by the Council of Judges and three international experts nominated by international and foreign organizations. Selection Commission members include Serhii Verlanov, Judge of the Kyiv Appellate Court, Yevgen Mezentsev - Judge of the Sixth Administrative Appellate Court, Ivan Mischenko - Justice of the Commercial Cassation Court at the Supreme Court, Robert Broekhuijsen - former Special Prosecutor in the Serious Fraud Office of the Dutch Prosecution Service, Ted Zarzeczny, retired Judge at the Court of Queen's Bench of Saskatchewan, Canada, and Stephen Markman - retired Chief Justice of the Michigan Supreme Court, USA.
According to the report, prior to scheduling the first official meeting, members of the Selection Commission will develop necessary regulatory documents for its work, namely, Rules of Procedure of the Commission, Regulations on Conducting the Competition, and Methodology on Evaluating Compliance of Candidates with Integrity and Professional Competence Criteria.
The Verkhovna Rada on July 13 passed a law resuming the operations of the High Qualifications Commission of Judges, which provides for the crucial role of international experts in the formation of the HCCJ.
op