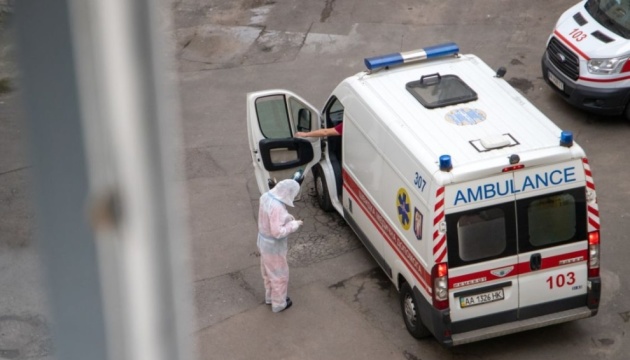 Ukraine reports 18,250 new COVID-19 cases
Ukraine recorded 18,250 new COVID-19 cases in the past 24 hours.
"Some 18,250 new confirmed COVID-19 cases (including 1,463 cases among children and 380 cases among healthcare workers) were recorded in Ukraine on November 19, 2021," the Health Ministry of Ukraine posted on Facebook.
According to the report, 664 coronavirus-related deaths, 3,594 hospitalizations, and 21,979 recoveries were registered in Ukraine over the past day.
As many as 3,322,308 people in Ukraine have contracted coronavirus, 2,748,500 have recovered, and 80,895 have died since the pandemic began.
Since the beginning of the vaccination campaign, 12,755,986 people have been vaccinated; 12,755,984 have received one dose of the COVID-19 vaccine, 9,661,304 people have been fully vaccinated and received two doses.
It is noted that 88.2% of COVID-19 patients hospitalized over the past week have not received a single dose of the COVID-19 vaccine.
ol