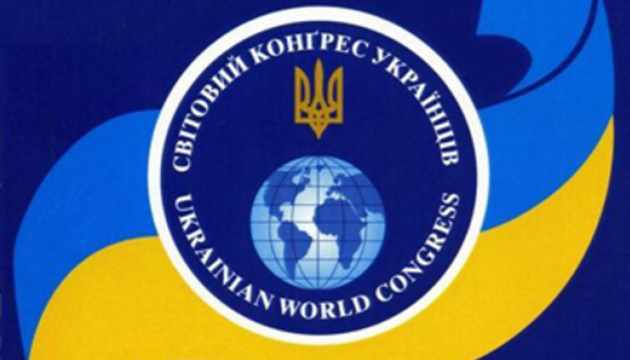 UWC calls on int'l community to unite in face of escalating Russian aggression
The World Congress of Ukrainians has called upon the international community to stand united in the face of escalating Russian aggression against Ukraine and the whole European continent, and to take resolute steps to deter the Kremlin's further attempts to destabilize Europe, shatter the foundations of the EU, and cripple the Trans-Atlantic partnership.https://www.ukrainianworldcongress.org/news-uwc/stop-russian-aggression/
That's according to a statement released on the UWC website.
It is noted that the recent Russian massive military build-up at Ukraine's borders, accompanied by the Russia-orchestrated migrant crisis in Belarus and staged gas crisis in Europe, is a well-planned purposeful hybrid destabilization campaign threatening security in the region.
"We welcome recent statements of support for Ukraine from our key partners. It is now time to act. The Ukrainian World Congress calls upon the international community to take concrete steps to deter Kremlin's aggression. Putin's Russia must be stopped. We must not appease a modern-day tyrant who threatens the rules-based international order," stated Paul Grod, UWC President.
The UWC has called on Ukraine's international partners to strengthen Russia deterrence by:
Significantly increase sanctions on Russia to deter further aggression;
Increase the provision of military equipment and defensive weapons to Ukraine; and
Ensure that the Nord Stream 2 pipeline does not become operational.
The UWC recalled that on 13 November, the United Kingdom announced that up to 600 of its troops are fully prepared to be deployed to Ukraine at a moment's notice amid rising tensions and fears of a possible Russian invasion in the region
In addition, U.S. officials have recently warned their European allies that Russia is weighing a military invasion of Ukraine.
Addressing European countries on November 15, British Prime Minister Boris Johnson said: "We hope that our friends may recognize that a choice is shortly coming between mainlining ever more Russian hydrocarbons in giant new pipelines, and sticking up for Ukraine and championing the cause of peace and stability."
Read a joint statement of France and Germany on Ukraine.
Read a statement by NATO Secretary General Jens Stoltenberg on the situation on Ukraine's border with Russia.
It should be recalled that the UWC condemned the elections to the State Duma of the Russian Federation, which the Russian authorities held including in the Russian-occupied part of the Ukrainian Donbas and in the occupied Crimea from September 17 to 19.
im