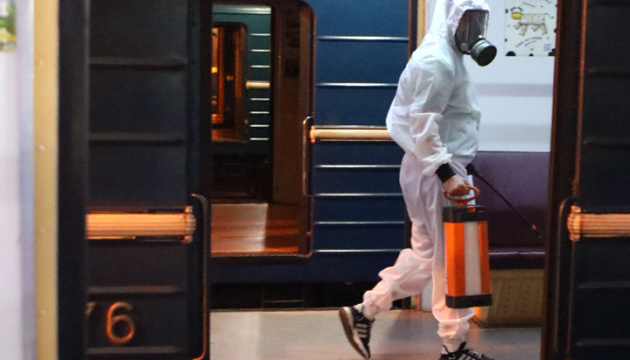 COVID in Ukraine: Daily cases hit 27,377 as of Nov 4
Over the past day, 27,377 new COVID-19 cases were confirmed across Ukraine.
That's according to the Ministry of Health's Facebook post seen by Ukrinform.
Among those infected 1,787 were underage patients and 426 – medics.
Over the past 24 hours, 5,472 patients were hospitalized, while 699 fatal cases were reported, as well as 12,464 recoveries.
Throughout the entire pandemic period, 3,006,463 people contracted the virus, of whom 2,479,138 recovered and 70,146 died.
A total of 14,658,956 PCR tests were performed.
Since the launch of the vaccination campaign, 10,895,720 people have got their jabs, of whom 10,895,718 received a single dose and 7,682,891 were fully immunized. A total of 18,578,609 vaccination shots were administered.
Some 93.2% of those hospitalized last week for COVID-19 treatment had not been vaccinated.
On Wednesday, Ukraine's health officials reported 23,393 daily COVID-19 cases on November 2, as well as 720 deaths and 11,937 recoveries. A total of 5,935 patients were admitted to hospitals.
im