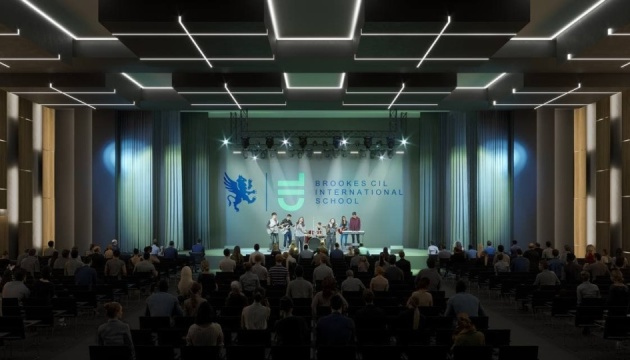 Unique world-class international school will be launched in Kyiv
Brookes Education Group and CIL International will unite their efforts to launch a next-generation international school in Kyiv, Ukraine, to fulfil a partnership agreement signed in December 2020, an official press release at the website of Brookes Education Group implies.
That's according to the website of the Brookes Education Group, Ukrinform reports.
"Brookes Education Group (BEG) and CIL International announce establishment of a globally connected K-12 international school, Brookes CIL International School, in Kyiv, Ukraine offering a premium education opportunity for 700+ international and local students. Brookes CIL is a Candidate School* for the international levels of PYP, MYP, and DP. This school is pursuing authorization as an IB (International Baccalaureate) World School. Global IB schools are educational establishments with a shared philosophy, i.e. dedication to high-quality, interesting and demanding international education that the CIL International School considers very important for our students", - the press release says.
Brookes CIL International School is set to launch in September 2022. It's worth mentioning, that *only schools authorized by the IB Organization can offer any of its four academic programmes: the Primary Years Programme (PYP), the Middle Years Programme (MYP), the Diploma Programme (DP), or the Career-related Programme (CP). Candidate status gives no guarantee that authorization will be granted. For further information about the IB and its programmes, visit ibo.org
"We are extremely proud and excited to announce that we have signed an agreement with CIL International in Kyiv, Ukraine in 2020, to develop a premium, next-generation, 3 to 18 years old international school which will become the newest member of Brookes Education Group, - says Mr. Kevin Skeoch, Founding Head of School and Board Director, Brookes Education Group. - "Brookes CIL International School is a centrally located, high-tech building with well-qualified and experienced international teachers, bringing the highest educational standards and with it, many opportunities for local and expatriate families."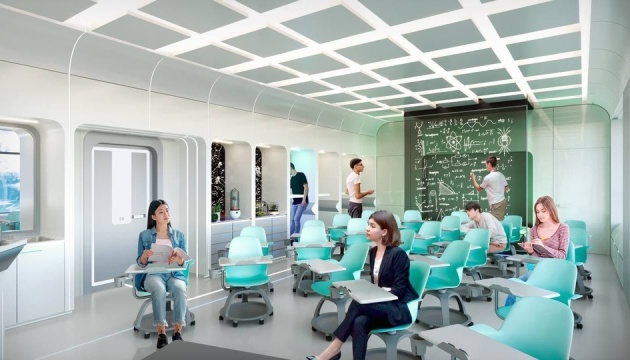 Let us note that the network of Brookes Education Group has schools in nine counties, particularly in Canada, the USA, the UK, India, and South Korea.
«With the dream of providing a future full of possibilities for students in Kyiv, CIL International partnered with Brookes Education Group to build an establishment offering a world-class experience with new-age tools for students to excel beyond a standard education, - says spokesperson for Brookes CIL International School. - We are reviewing learning practices to adapt to a post-Covid-19 social, political and economic climate ensuring our young future leaders are prepared for next-generation challenges. In line with our mission, through Brookes-unique opportunities, we will help students discover their passion, develop their character, and understand their connection to others and society».
The press release indicates that the state-of-the-art facility will be centrally located in the heart of Kyiv on an outstanding 25,000 sqm.
"The architecturally unique building will be a hub for students to thrive across all areas offering full access to modern, spacious classrooms, dining halls and cafes, two Makerspaces, professional sporting facilities, performance hall, science labs, multiple IT suites, cooking hub, music, podcast and editing studios, and specialist teaching environments which upgrade learning with integrated technology", - reports Brookes Education Group.
Brookes CIL International School will foster an inclusive, supportive and connected community to enrich student learning experiences. Making a difference in education, Brookes CIL International School will inspire a passion for learning, support development of student character, and provide local and global opportunities to thrive at BEG and beyond, the press release says.
Photo credit: Brookes CIL International School