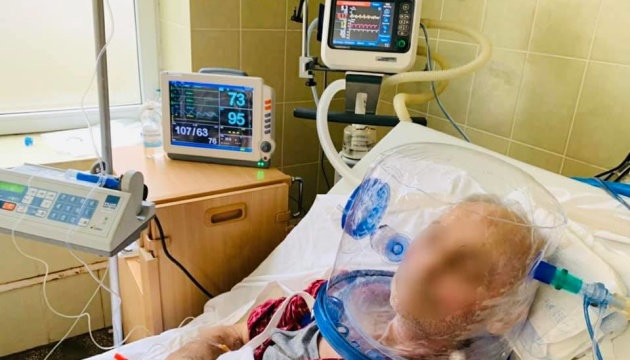 By early November, Ukraine's daily COVID-19 death toll could reach 1,000 – top security official
The daily number of coronavirus-related deaths across Ukraine could reach a thousand in early November.
That's according to Secretary of the National Security and Defense Council, Oleksiy Danilov, who spoke at the Right to Power panel show on 1+1 TV on Thursday, October 28, Ukrinform reports.
"Unfortunately, given what we have, we may see a thousand daily deaths from COVID-19 in early November," Danilov said, adding that the daily number of new patients is projected to exceed 50,000.
In this regard, he called on Ukrainians to get vaccinated, and stressed that this is the only way to prevent fatalities.
In addition, Danilov appealed to citizens not to trust antivaxxers, as well as to resist Russia's information aggression.
"We at the National Security and Defense Council have exposed an entire Russian network which had been attacking our information space. The same network, in Russia, keeps saying: 'Get vaccinated, get vaccinated, get vaccinated ...' And then in Ukraine, this very network says totally the opposite thing, that people shouldn't get vaccinated," Danilov noted, expressing regret that one of the churches is taking part in antivaxxers' campaign.
The NSDC secretary assured the public that the situation with oxygen supply to hospitals remains under control, while the two plants, which earlier suspended operations for maintenance, are already restarting their work.
"One plant has already started working, while the other one will launch from Sunday," Danilov said.
im