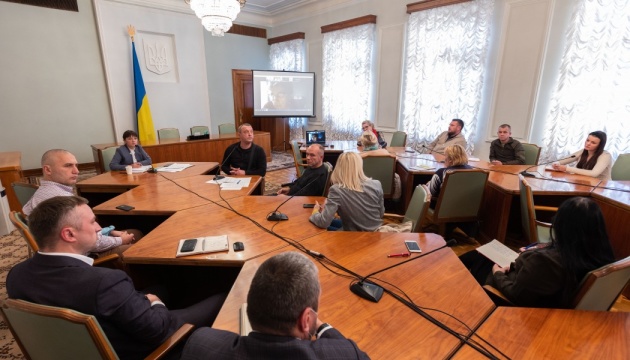 Ukraine, international organizations don't have access to hostages in non-government controlled territory
Ukraine cannot enter the temporarily non-government controlled territory to search for missing persons and hostages until international organizations get full access to all detainees.
This was discussed at a regular meeting of the working group on persons gone missing in Donbas and military and civilian hostages at the President's Office chaired by Aliona Verbytska, adviser to the President's Commissioner for the Rights of Defenders of Ukraine, Ukrinform reports citing the press service of the President's Office.
Human rights activists, in particular, pointed out the complete lack of access for international organizations to illegally detained Ukrainians in the temporarily occupied territories and the inability to provide hostages with the necessary medicines, products, and essentials.
"Until international organizations, including the International Committee of the Red Cross (ICRC), are granted full and unconditional access to all detainees, as agreed within the Normandy format at the Paris Summit on December 9, 2019, Ukraine has no chance to get to non-government controlled territory for searches. Therefore, in my opinion, cooperation with embassies and international organizations is the only way to make a difference and accelerate the implementation of the above agreements," Verbytska explained.
The working group decided to ask the Ministry of Foreign Affairs to arrange a meeting with representatives of the International Committee of the Red Cross, the OSCE, the UN, and a number of embassies.
The President's Commissioner also noted that Ukraine appealed to international partners at the highest level to promote access to prisoners.
In particular, this issue was on the agenda of the meeting of President Volodymyr Zelensky with U.S. President Joe Biden.
In addition, it is noted that the implementation of the Normandy format agreements has been repeatedly discussed with German Chancellor Angela Merkel. Ukrainian delegation submitted the lists of Ukrainians gone missing and prisoners of war within the UN Security Council.
The President's Office informs that it was decided to prepare a number of proposals and appeals to relevant agencies for systematic resolution of problematic issues, and to hold the next meeting of the working group, involving the representatives of law enforcement agencies, central executive bodies, and relevant Verkhovna Rada committees, in December this year.
ol