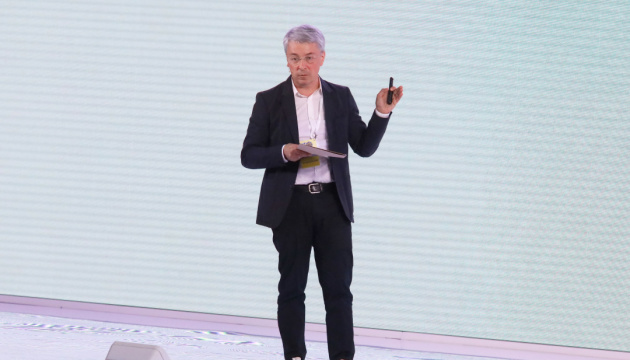 Tkachenko calls on Ukrainians to get COVID-19 shot
Minister of Culture and Information Policy Oleksandr Tkachenko has called on Ukrainians to get vaccinated against COVID-19.
According to Ukrinform, Tkachenko announced this on Telegram.
"Three days ago, the Kherson region moved into the 'red zone.' Today, this list also includes the Zaporizhia, Odesa, Donetsk and Dnipropetrovsk regions. These are all consequences of irresponsible attitude to vaccination. Couldn't they have been vaccinated six months ago, in the summer, or in the beginning of autumn? They could have done so. Because there is even a vaccine to choose from," he said.
However, according to him, many people stubbornly waited "until it thunders." "It thundered. Restrictions are in place for those who have not been vaccinated," Tkachenko added.
He noted that someone will not be able to travel on transport or visit their relatives in another region. "Someone won't be able to drink coffee in their favorite cafe. Someone will not go to work. Someone will complain about children's distance learning. But let's tell each other honestly: the situation in our country would be much better if, for example, 30 million citizens received two doses, not just 6.5 million," he said.
Tkachenko recalled a study by the U.S. Centers for Disease Control and Prevention, which found that unvaccinated people who were earlier infected with COVID-19 were twice as likely to develop COVID-19 again than those who were fully vaccinated. "It's about assertions that if you have already been infected, there will be enough antibodies. As you can see, they are not always enough," he said.
He called on everyone to get vaccinated and recalled that if 100% of visitors and employees have a green COVID certificate (about the full course of vaccination), red zone restrictions will not apply to them.
Earlier reports said that five regions in Ukraine were in the red zone of epidemic danger and six regions were in the yellow zone as of October 18.
op