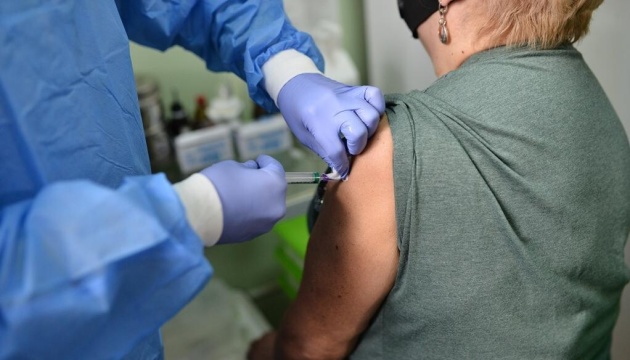 COVID inoculation in Ukraine: 6.4M citizens fully vaccinated
So far, a total of 6.4 million people have been fully vaccinated in Ukraine, while another 7.9 million have received a single dose of the coronavirus vaccine.
That's according to Deputy Health Minister, Chief State Sanitary Doctor Ihor Kuzin, who spoke at a press conference hosted by Ukrinform.
"Some 7.9 million people have already received at least a single dose, while 6.4 million have been fully vaccinated. Among the priority groups, 82% of physicians have been vaccinated with at least a dose, as well as 81% of educators and 95% military servicemen," Kuzin said.
According to the health official, the priority group that remains least vaccinated is the elderly as just 23% of them, or a bit over 2 million people, received their first dose of the vaccine.
Kuzin noted that more than 14 million doses of various vaccines are available in Ukraine. Each citizen can choose among the three vaccines of different action type. "If one doesn't suit you, there are always another two choices," he said, noting that it is unlikely that people have contraindications to all three vaccines available in Ukraine.
As Ukrinform reported, since the onset of the pandemic, a total of 241,475,527 COVID-19 cases have been confirmed across the world, including 4,914,142 fatalities.
In the past 24 hours, Ukraine health officials confirmed 9,524 new COVID-19 cases, as well as 177 coronavirus-related deaths, 3,127 hospital admissions, and 3,421 recoveries.
im