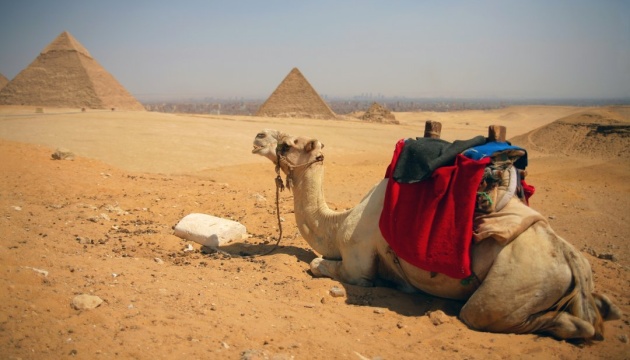 CEO of Tourism Promotion Board: Ukraine is Egypt's number-one tourism partner
Ukraine has become Egypt's number-one tourism partner after the COVID-19 pandemic.
"Egypt is Ukraine's number-one trading partner in the Middle East, it is very important. I would also like to emphasize that before the pandemic, Ukraine was among the top three markets that exported tourism to Egypt. After the pandemic, Ukraine has become the number-one tourism partner. We are always interested in developing good relations with Ukrainian partners: either with the government or the private sector," Ahmed Youssef, CEO of the Egyptian Tourism Promotion Board at the Ministry of Tourism, said in a comment to Ukrinform.
He also noted that the Ukrainian language was now used on social media sites of the Experience Egypt platform.
In addition, Youssef said that the Egyptian side expected Ukraine to ease visa requirements for tourists from Egypt.
"We have said a lot about Ukraine's desire to promote tourism in Egypt. Now there is a desire for Egyptian tourists to visit Ukraine and enjoy places, cities. We really want to see greater visa liberalization for our citizens. This is still a challenge ... It is quite difficult for Egyptians to visit Ukraine even if we are talking about a tourist visa," said the CEO of the Egyptian Tourism Promotion Board.
ol