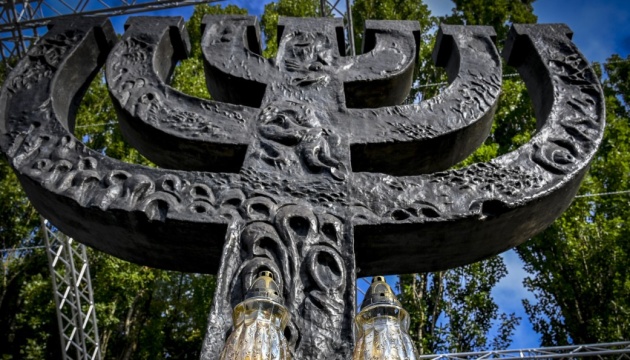 Canada on Babyn Yar anniversary: We have responsibility to remember
The Babyn Yar tragedy serves as a reminder of the dangers of indifference and inaction in the face of hatred.
"We honour the memory of those who have perished, as well as the survivors, whose stories serve as a solemn reminder of the dangers of indifference and inaction in the face of hatred. Babyn Yar is also a reminder of our individual and collective responsibilities to remember, to bear witness, to prevent and act against antisemitism and mass atrocity," Marc Garneau, Minister of Foreign Affairs of Canada stated on the occasion of the 80th anniversary of Babyn Yar massacre.
According to him, antisemitism is still very much alive today. "While its new and resurgent forms have changed the way that we fight against this warped ideology, Canada remains unwavering in its commitment to challenge antisemitism at home and abroad and to build more just and inclusive societies," Garneau stressed.
"The Government of Canada is committed to reinforcing and strengthening Canada's efforts to advance Holocaust education, remembrance and research, and to combat antisemitism as key elements of the promotion and protection of human rights at home and abroad… Hate will not win," the Minister of Foreign Affairs of Canada underscored.
As reported, presidents of Ukraine, Israel, and Germany, as well as other foreign guests, attended memorial events dedicated to the 80th anniversary of the tragedy in the territory of the National Historical Memorial Preserve Babyn Yar on October 6.
During World War II, the German occupation forces used the Babyn Yar tract in the northwestern part of Kyiv as a place of mass executions of civilians, mainly Jews. On September 29, 1941, by order of the occupation administration, the entire Jewish population was obliged to appear in Babyn Yar. People were escorted in groups through the checkpoint, after which they were driven to the edge of the ravine and shot. On September 29-30, 33,771 people were killed. The massacres in the tract lasted until the occupiers left the city. According to official data, about 100,000 people were shot down there.
ol