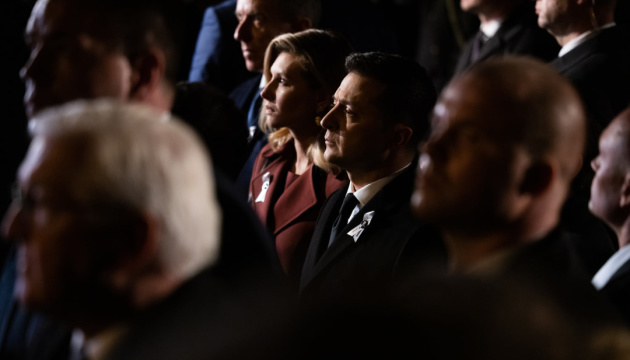 New research shows about 200,000 people were killed in Babyn Yar - Zelensky
It is still unknown how many people the Nazis executed in Babyn Yar, but new research shows that they killed about 200,000 people, Ukrainian President Volodymyr Zelensky has said.
He said this in his speech at events marking the 80th anniversary of the Babyn Yar tragedy in Kyiv on Wednesday, October 6, according to an Ukrinform correspondent.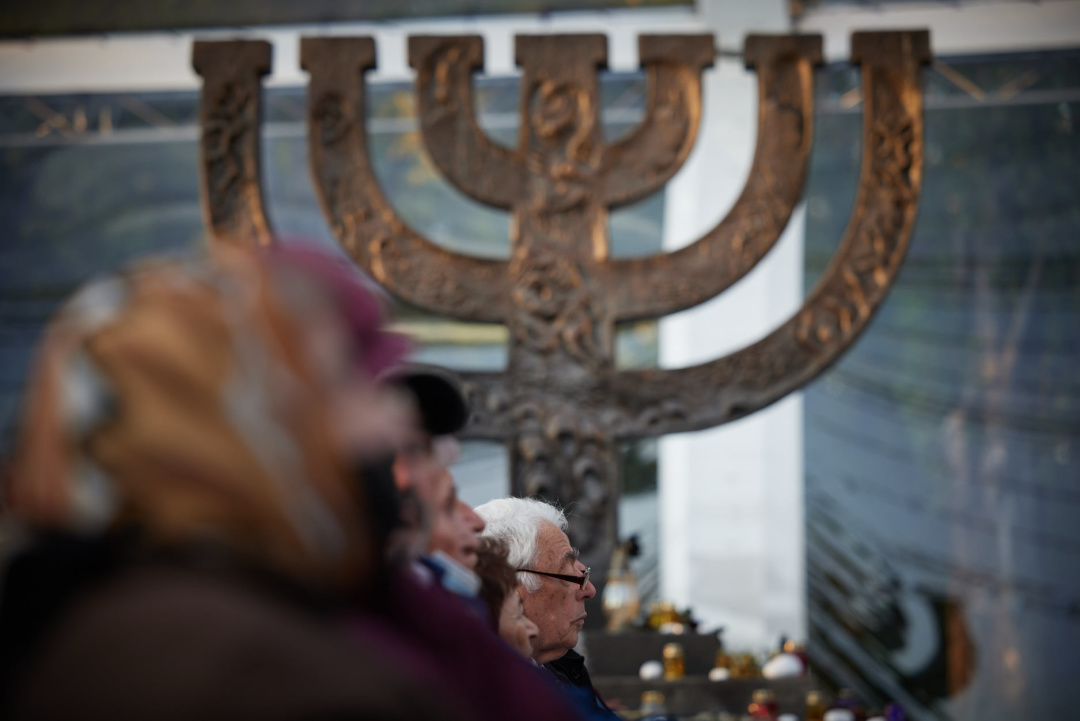 Zelensky said that in the first two days, the Nazis executed 33,771 Jews in Babyn Yar, mostly the elderly, women and children over the age of three. Infants were killed without even counting, he said. "A Nazi plane was circling over the ravine day and night, the noise of which drowned out the shots. But it could not drown out the terrible moan, which, according to eyewitnesses, was heard over Babyn Yar for several more days, and the ground shook from the convulsions of those buried alive," Zelensky said.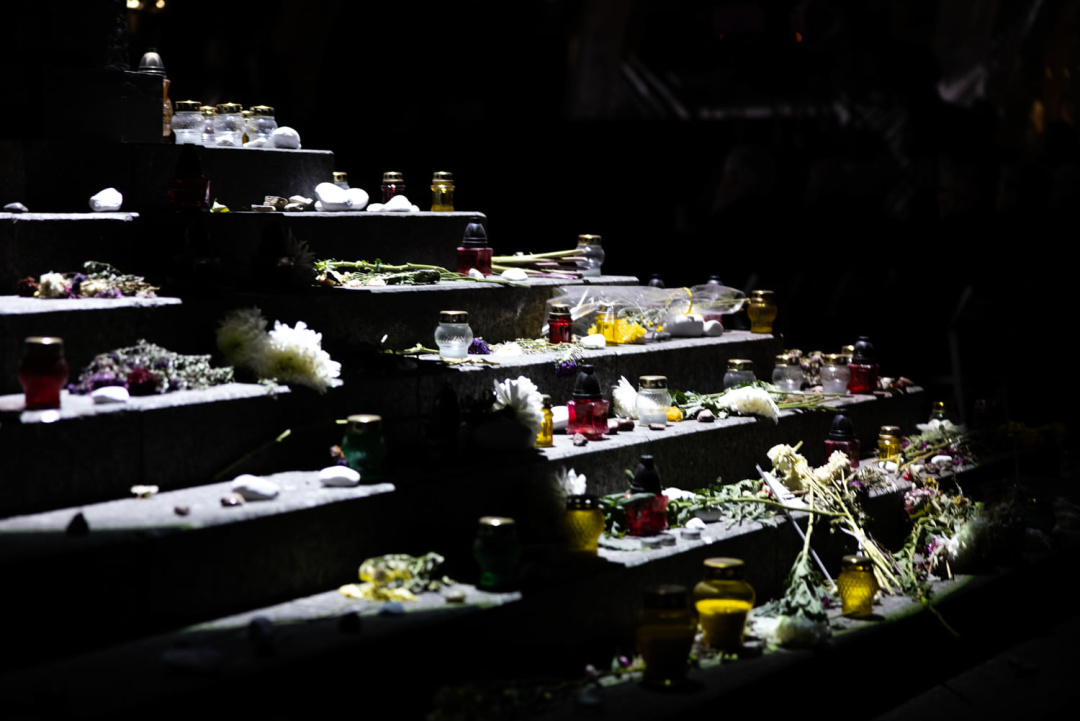 According to him, in the next two years, the Nazis executed almost the entire Jewish population of Kyiv in Babyn Yar, and then killed Roma, Ukrainians, prisoners of war and lawbreakers.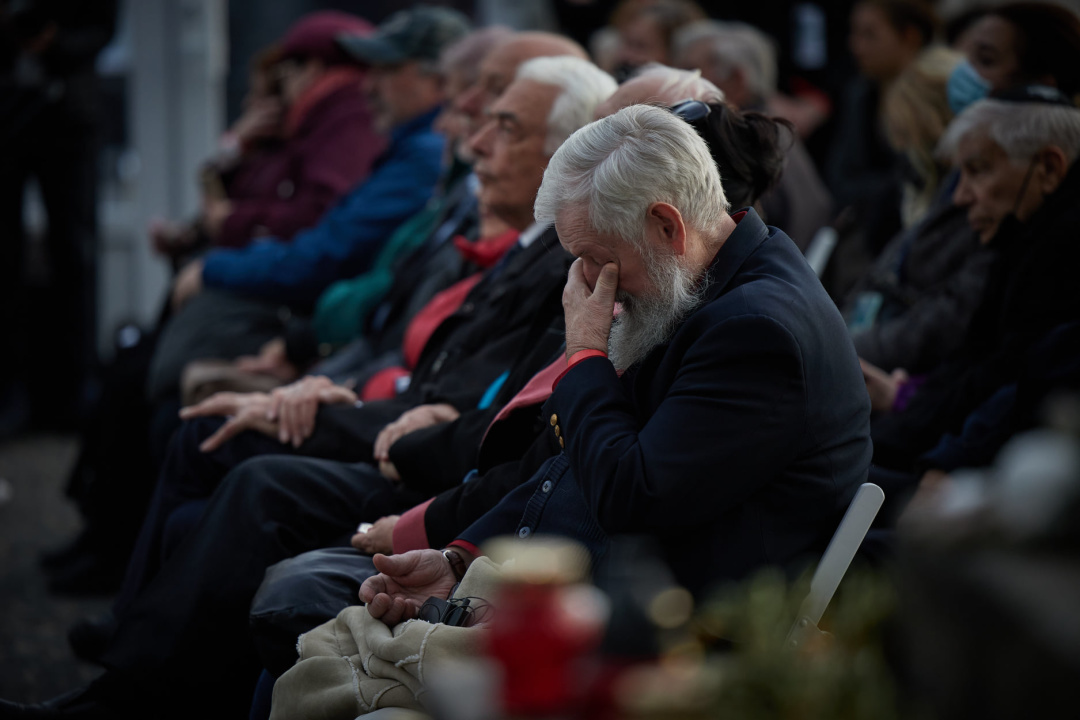 "How many were left to lie here forever? Nobody can tell exactly today. The Nuremberg trials mentioned the figure of about 100,000 people. Today, new research says there were probably about 200,000 people," Zelensky said.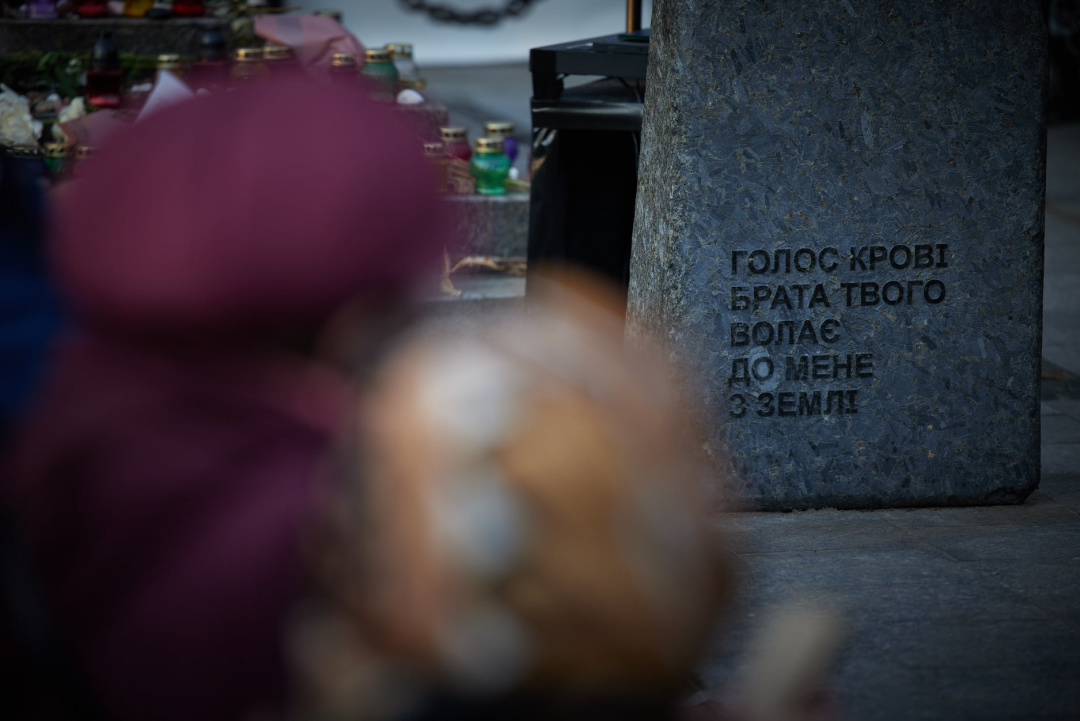 Zelensky, Israeli President Isaac Herzog, and German President Frank-Walter Steinmeier took part in ceremonial events dedicated to the 80th anniversary of the Babyn Yar tragedy at the Babyn Yar Holocaust Memorial Center in Kyiv on October 6.
Photo credit: President's Office