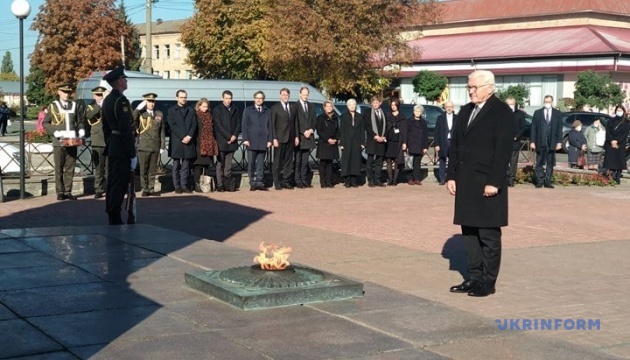 Steinmeier honors Koriukivka massacre victims
German President Frank-Walter Steinmeier visited the village of Koriukivka in Ukraine's Chernihiv region on Wednesday to honor the victims of the 1943 Koriukivka massacre, according to an Ukrinform correspondent.
"The fact that so many people have gathered here today shows that honoring the victims of the Koriukivka tragedy of 1943 is important here," Steinmeier said after laying flowers at the monument dedicated to the tragic event.
He then inspected a respective exposition at the local history museum.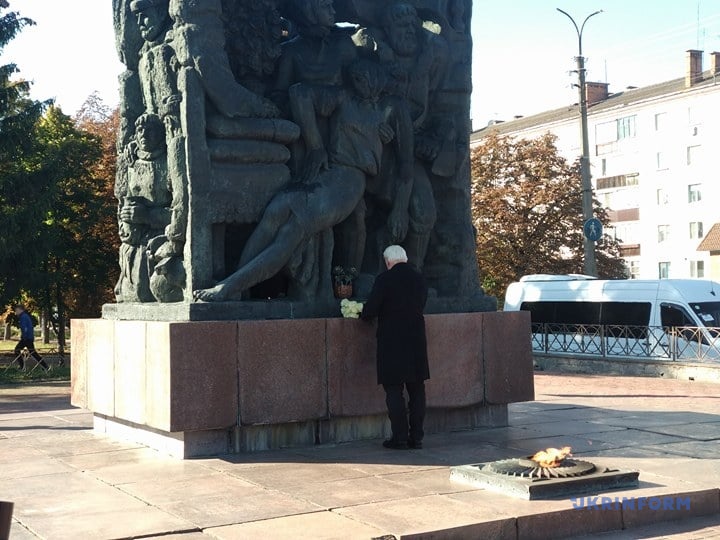 According to Chernihiv Regional State Administration's press service, Steinmeier is also to visit the reburial site of the victims of the tragedy in the Hai tract, where a memorial is to be built in honor of Ukrainian civilians shot dead and burned alive during World War II. He will also talk to local students, teachers and young people at Koriukivka School No. 1.
Head of Chernihiv Regional State Administration Viacheslav Chaus, Koriukivka Mayor Ratan Akhmedov, other honored guests and officials are accompanying Steinmeier on his visit.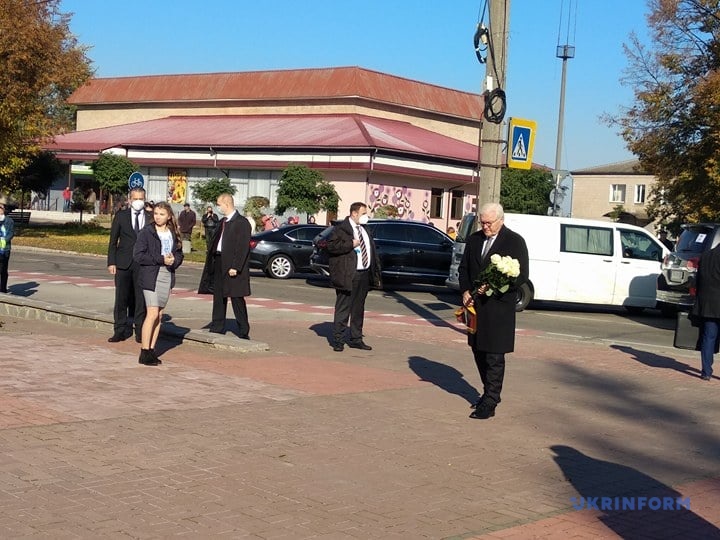 On March 1, 2 and 9 in 1943, the Nazis killed all residents of Koriukivka (about 7,000 people), and burned down the village. The materials of the Nuremberg trials define this tragedy as the largest mass extermination of the local population in occupied territories during the Second World War. The majority of Koriukivka residents killed at that time were children, women and the elderly.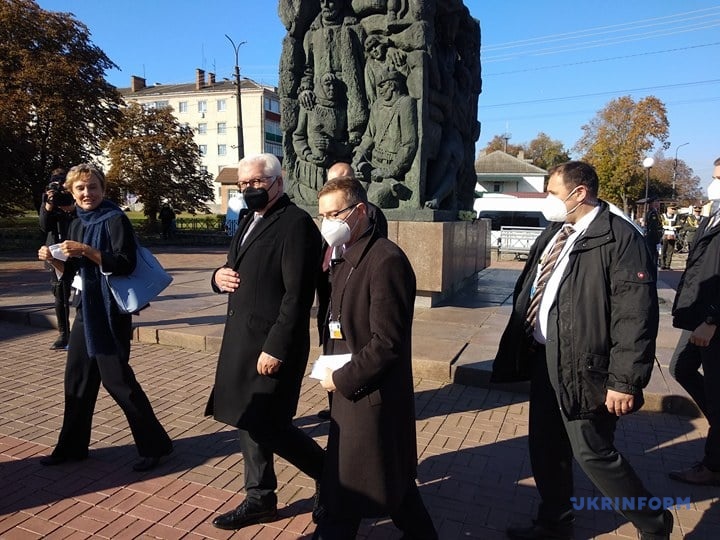 The Nazis carried out the punitive operation in response to the destruction by Soviet partisans of the German garrison stationed in Koriukivka.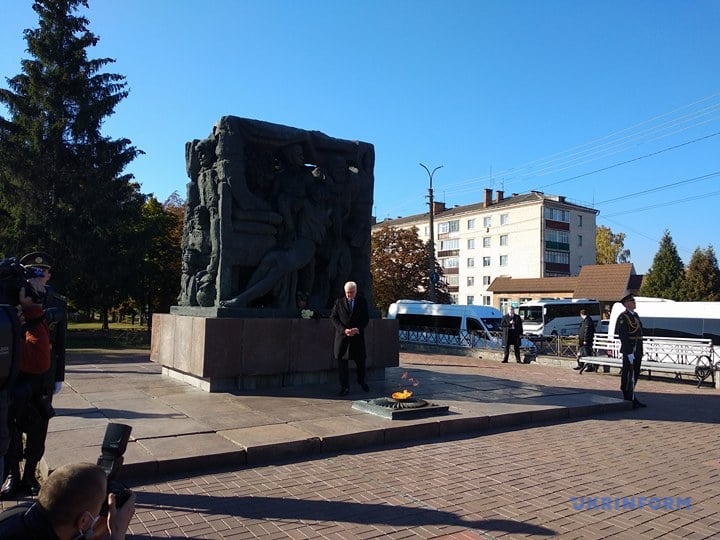 Steinmeier arrived in Kyiv on October 6. He is scheduled to meet with Ukrainian President Volodymyr Zelensky and Israeli President Isaac Herzog and honor the victims of the Babyn Yar tragedy in Kyiv.
Photo credit: Nataliia Potapchuk