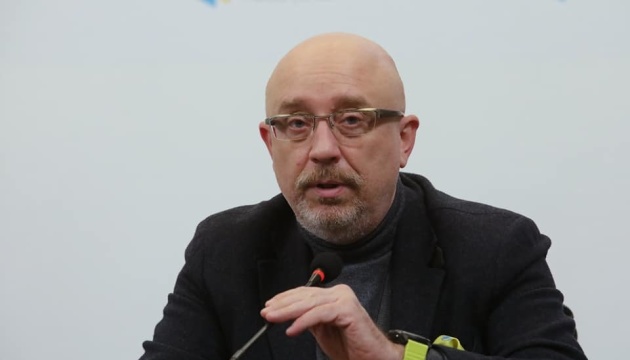 Reznikov: More than 80,000 IDPs need housing
More than 80,000 internally displaced persons (IDPs) have applied for housing in one way or another.
"Surveys of the practical needs of IDPs, conducted under the auspices of UN agencies, show that their most important need is housing. To date, more than 80,000 IDPs have applied for housing in one way or another. About 20,000 IDPs have registered in the soft mortgage loan program. And we tried to look at the issue of housing from a different angle. As a result, last year, for the first time since 2014, compensation to citizens for destroyed housing was introduced. This year, about 300 families will receive it. Compared to last year, the funding for the purchase of temporary housing for IDPs has increased six-fold in 2021 (from UAH 20 million to UAH 125 million). That's 325 real estate units," Deputy Prime Minister – Minister of Reintegration of the Temporarily Occupied Territories of Ukraine Oleksiy Reznikov said, Ukrinform reports with reference to the website of the Ministry of Reintegration.
He also reminded that a program of soft mortgage loans for 20 years with an annual rate of only 3% for IDPs was launched in cooperation with the German government. This year, 360 families are expected to receive loans. In addition, a framework agreement was signed between the governments of Ukraine and Turkey, which provides for the construction of 500 apartments in Kherson, Mykolaiv, and Kyiv by 2024.
Moreover, according to the Deputy Prime Minister, a trilateral memorandum was signed between the International Organization for Migration and the cities of Severodonetsk and Kramatorsk, under which EUR 22.1 million will be raised for the construction and purchase of apartments for IDPs in these cities. By 2025, about 560 apartments will be built and purchased.
ol