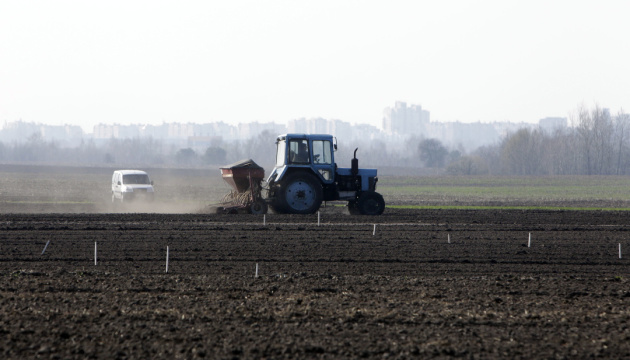 Over half of Ukrainians support launch of land market
Some 53% of Ukrainians support the launch of the land market whereas 37% think that land cannot be bought and sold, according to a nationwide poll conducted by the Ilko Kucheriv Democratic Initiatives Foundation together with the Razumkov Center's sociological service.
The results of the poll were presented at Ukrinform.
Sociologists were interested in whether Ukrainians support the opening of the land market, on what terms and what protection of their interests they expect.
According to the survey, 53% of Ukrainians support the launch of the land market in one form or another. Some 37% hold the view that land, in principle, cannot be bought and sold.
Opinions of market supporters are mixed in what this market should be like. Only 5% believe that land should be sold freely, without any restrictions. Other citizens support the purchase and sale of land under certain conditions - 27% of Ukrainians believe that land can be sold, but not to foreigners, 10% support the market if a minimum price below which land cannot be sold or bought is legally secured.
The nationwide poll was conducted between May 14 to 19, 2021 in all regions of Ukraine except the Autonomous Republic of Crimea and the occupied territories of Donetsk and Luhansk regions. Some 2,020 respondents aged 18 and older were interviewed. The poll's margin of error does not exceed 2.3%.
The survey was funded as part of the MATRA project of the Embassy of the Kingdom of the Netherlands.
op