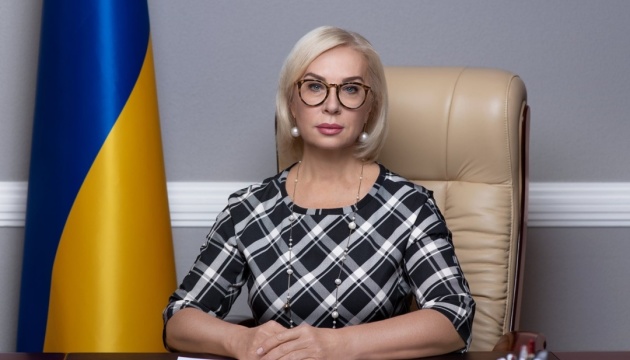 Ukrainian, Turkish ombudspersons discuss observance of citizens' rights
Verkhovna Rada Commissioner for Human Rights Liudmyla Denisova and Turkey's Chief Ombudsman Seref Malkoc have discussed the observance of citizens' rights in the two states.
According to Ukrinform, the Ukrainian ombudsperson reported this on Telegram.
"I expressed gratitude for the unchanging position of the President of Turkey regarding the illegal occupation of Crimea, assistance and pressure on Russia with a view to releasing Crimean activists illegally detained by the invaders," the report reads.
According to her, she "handed over to Seref Malkoc a list with the names of Crimean Tatars who are being detained in Russia and the temporarily occupied Crimea and asked him to assist by all possible means in the return of Ukrainian political prisoners to their homeland."
Denisova also "informed the Turkish ombudsman about problems that exist in the temporarily occupied territories of Donetsk and Luhansk regions – Russia's large-scale information propaganda, politicization and militarization of children, systematic violations of social and economic human rights." "Some 296 people are imprisoned in certain areas of the Donetsk and Luhansk regions and 258 citizens are missing," she said.
"Seref Malkoc, in turn, promised to strengthen cooperation and assistance in the struggle for the return of Ukrainian citizens and territories," Denisova said.
According to her, they "also discussed further cooperation in combating human trafficking."
Denisova "thanked Seref for supporting her initiative to introduce a mechanism for international legal protection of victims of human trafficking, but in the country where they were detained, they were classified as criminals."
They agreed to establish an international platform of ombudspersons to develop recommendations to counter this phenomenon, Denisova said.
"We will continue the dialogue between the institutions of ombudspersons of Ukraine and the Republic of Turkey within the concluded cooperation agreement," Denisova said.
op