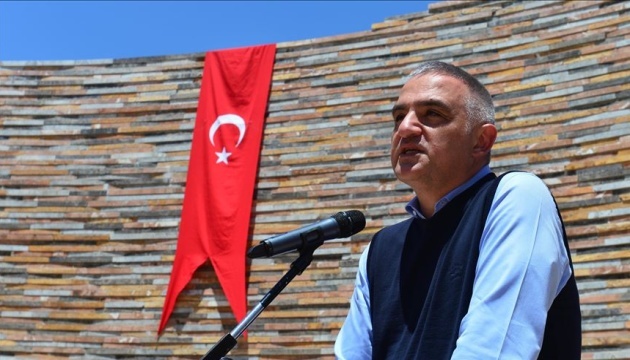 Turkey hopes for new cultural projects with Ukraine
Turkey hopes to develop cooperation with Ukraine, in particular in the field of culture.
"Ukraine is very important to bilateral relations with Turkey. Our long-standing friendship with Ukraine has improved through cooperation in various fields. We believe that our cooperation will develop. We will update this cooperation as soon as possible… After this forum, I am confident that we will continue to develop, take the next steps, create new projects," Minister of Culture and Tourism of the Republic of Turkey Mehmet Nuri Ersoy said at the 5th annual international forum "Creative Ukraine", organized by the Ministry of Culture and Information Policy of Ukraine, an Ukrinform correspondent reports.
Minister Ersoy also stressed the need to ensure the free exchange of cultural elements with copyright compliance, in which officials play an important role.
"This includes copyright protection in cyberspace, so that content can be shared legally, with copyright compliance. So that elements of culture can be easily exchanged, copied and ideas can be shared," the official emphasized.
ol