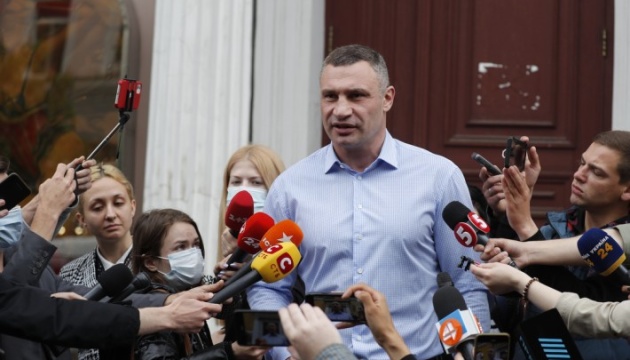 Klitschko on new COVID-19 wave: We are prepared for worst-case scenario
Hospitals in Kyiv have been equipped with everything they need to work amid a new wave of the COVID-19 epidemic, Kyiv Mayor Vitali Klitschko has told the Kyiv television channel.
"Kyiv doctors have been provided with everything they need. They have enough protective equipment and the necessary medicines. The city has actually set up more than 4,100 beds on its own, including 98% of beds with oxygen. If necessary, we are ready to add extra beds because every bed is a saved life. Today, there are also 490 ventilators in the capital. That is, we are prepared for the worst-case scenario. But we are doing everything to prevent it from happening," the Official Portal of Kyiv quoted Klitschko as saying.
He also recalled that the city continued to support health workers by paying them a salary supplement.
"We must support those who save the health and lives of Kyiv residents as they put their lives at risk every day," the mayor said.
Kyiv on September 22 confirmed 467 new COVID-19 cases (a total of 231,584 since the beginning of the epidemic). Most cases were registered in the city's Sviatoshynskyi (63), Darnytskyi (63), Desnianskyi (62) and Dniprovskyi (55) districts.
op