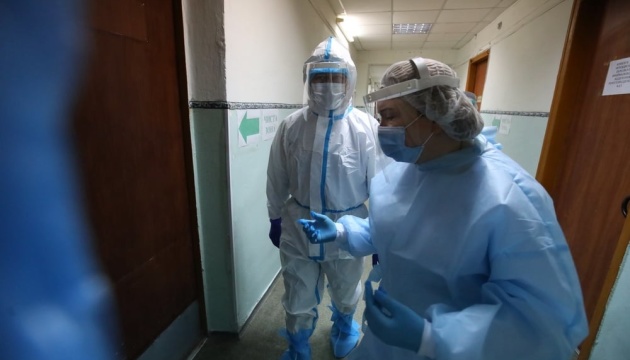 COVID-19 in Ukraine: Health officials report 9,058 new daily cases
Ukraine reported 9,058 new COVID-19 cases in the past day, September 23, as well as 140 corona-related fatalities.
That's according to the press service of the Ministry of Health, Ukrinform reports.
"On September 23, 2021, Ukraine recorded 9,058 new confirmed COVID-19 cases (including 849 infected minors and 137 medics)," reads the statement.
The Ministry of Health informed that the highest number of confirmed COVID-19 cases was registered in Kharkiv (948), Dnipropetrovsk (889), Lviv (715), Odesa (622) and Donetsk (602) regions.
It is noted that 2,060 patients were hospitalized in the past 24 hours, while 2,415 recovered and 140 died.
According to the Ministry of Health, throughout the entire pandemic in Ukraine, 2,379,483 persons contracted the virus, of whom 2,240,388 recovered and 55,424 died.
A total of 12,633,853 PCR tests were performed (40,578 in the last day).
According to Worldometer, as of the morning of September 24, a total of 231,397,264 COVID-19 cases were recorded across the world, including 4,742,761 deaths and 208,082,102 recoveries.
im