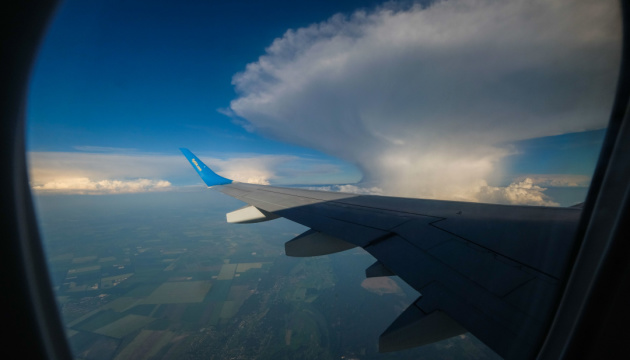 Civilian plane leaves Kabul with about 100 Ukrainians on board
A civilian plane took off from Kabul airport with about 100 Ukrainian nationals on board, the Main Directorate of Intelligence of the Ministry of Defense of Ukraine reported on its Facebook page.
"International negotiations on the possible evacuation of Ukrainian citizens from Afghanistan have been held over the past few days. Throughout the period, Ukrainian diplomats from the Ministry of Foreign Affairs, representatives of the Ukrainian Interior Ministry and the Office of the President of Ukraine have been negotiating the possibility of evacuating Ukrainian citizens and their families," the report says.
Representatives of the Islamic Republic of Pakistan, the Republic of Turkey, the State of Qatar and Afghanistan took an active part in the talks.
"This morning the success was achieved in negotiations and a civilian plane took off from Kabul airport. There are about 100 people on board. The plane with the evacuees is expected to arrive in Kyiv within 24 hours," the Main Directorate of Intelligence said.
"Once again, Ukraine has showed its determination to help its own citizens abroad, and has extended a helping hand to citizens of other countries who need it.
iy