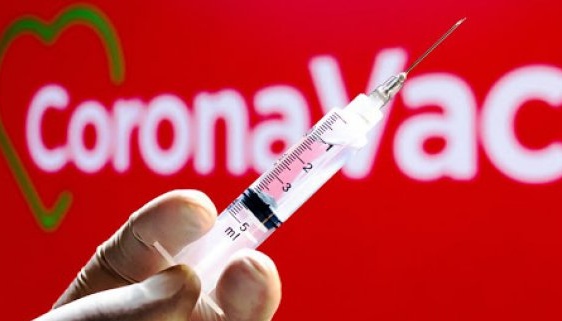 Almost 160,000 doses of CoronaVac vaccine delivered to Ukraine
The United Nations Children's Fund (UNICEF) has delivered 159,600 doses of the CoronaVac COVID-19 vaccine to Ukraine as part of the global COVAX vaccine scheme, the Ministry of Health of Ukraine has said.
"COVID-19 cases are growing in Ukraine, and 98% of those admitted to hospital weren't vaccinated. It is extremely important that as many Ukrainians as possible get vaccinated today to protect themselves from severe COVID-19, hospitalization, and death. It is also thanks to our partners that Ukrainians have access to the vaccine," said Minister of Health Viktor Liashko.
According to the report, vaccine supplies will continue, and Ukraine is expected to receive enough vaccines from various manufacturers by the end of this year to protect up to 20% of its population from COVID-19.
The CoronaVac COVID-19 vaccine, developed by Chinese company Sinovac Biotech, has been approved by the WHO for emergency use, meaning the product meets international standards of safety, efficacy and production conditions.
Like other COVAX vaccines and products, Ukraine receives this batch free of charge.
COVAX is co-led by the Coalition for Epidemic Preparedness Innovations (CEPI), the Vaccine Alliance (Gavi) and the World Health Organization (WHO), alongside key delivery partner UNICEF. Its aim is to accelerate the development and manufacture of COVID-19 vaccines, and to guarantee fair and equitable access for every country in the world.
op