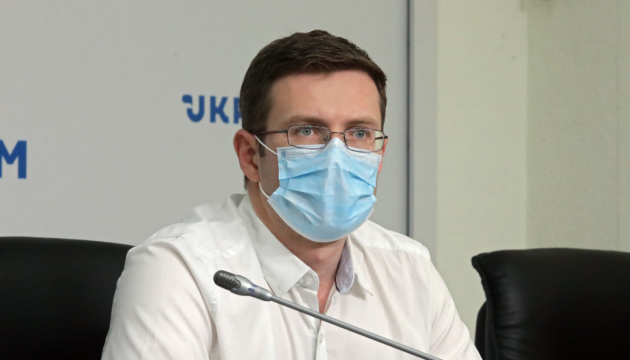 Kuzin: Unvaccinated account for 98% of COVID-19 hospitalizations in Ukraine
Some 98.1% of those hospitalized with COVID-19 in Ukraine in the past three months were not vaccinated, Deputy Minister of Health, Chief State Sanitary Doctor Ihor Kuzin has said.
"According to the Electronic Health Care System, almost all of those hospitalized due to severe disease or complications from COVID-19 in Ukraine over the past three months were not vaccinated. If you want to protect yourself from severe disease, hospitalization and death, get the shot today," the Ukrainian Health Ministry's press service quoted Kuzin as saying.
He added that now the epidemic is deteriorating rapidly, with the number of new daily COVID-19 cases doubling over the past week from 3,300 on Monday, September 13, to more than 6,000 on Friday, September 17.
According to him, at the highest risk of severe disease and death from COVID-19 are people over 60 years, people with comorbidities such as diabetes, cardiovascular disease, cancer and those who are in daily contact with large crowds of people, including doctors, educators, social workers, and government officials.
Some 36,029 people were vaccinated for COVID-19 in Ukraine on September 19, with more than 6,304,016 people receiving their first dose of a COVID-19 vaccine.
op