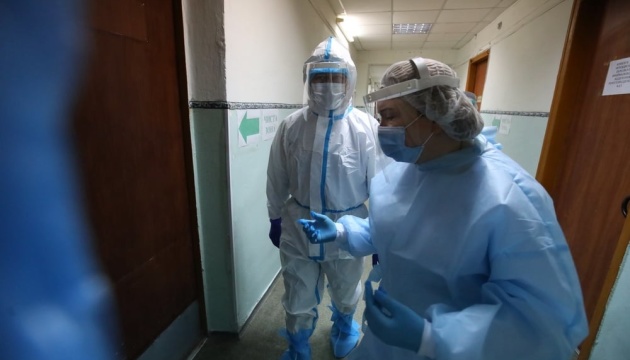 COVID-19 in Ukraine: Health officials confirm 6,624 new daily cases
As of September 16, Ukraine's authorities reported 6,624 new COVID-19 cases confirmed across country.
That's according to the Ministry of Health, Ukrinform reports.
"Throughout the day on September 16, 2021, Ukraine recorded 6,624 new confirmed COVID-19 cases (including 677 underage patients and 105 medics)," the statement reads.
Also over the past day, 1,568 patients were hospitalized, while 99 died and 1,914 recovered.
Since the onset of the pandemic, 2,338,164 Ukrainians have contracted the virus, of whom 2,228,543 recovered and 54,750 died.
Over the last 24 hours, the largest number of confirmed cases was registered in Kharkiv (649), Lviv (644), Odesa (530), Dnipropetrovsk (426) regions, as well as Kyiv (426).
im