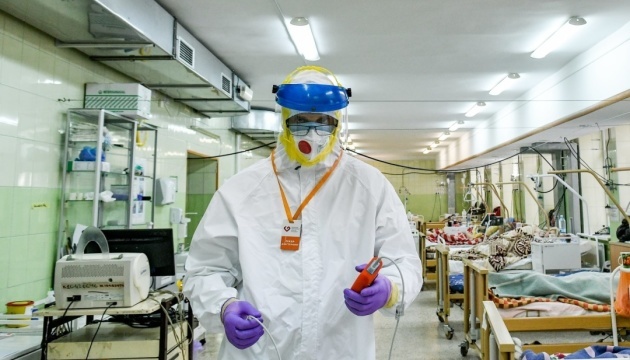 COVID-19 in Ukraine: Health officials confirm 4,640 new daily cases, marking rise
As of September 14, Ukraine's health authorities recorded 4,640 new COVID-19 cases over the past 24 hours.
That's including 531 underage patients and 95 infected medics, according to the health ministry, Ukrinform reports.
Also for the past day, 1,609 patients were hospitalized and 1,858 people recovered.
Ninety-three corona-related fatalities were reported over the past 24 hours, officials wrote.
A total of 33,878 PCR tests were run on September 14, as well as 8,562 ELISA tests and 32,991 rapid antigen tests.
Since the onset of the pandemic in Ukraine, 2,325,796 citizens have contracted the coronavirus, of whom 2,225,130 recovered and 54,550 died.
A total of 12,342,907 PCR tests were performed.
Over the last 24 hours, the largest number of confirmed cases was registered in Kyiv (441), as well as Odesa region (361), Kharkiv region (343), Lviv region (294), and Dnipropetrovsk region (273).