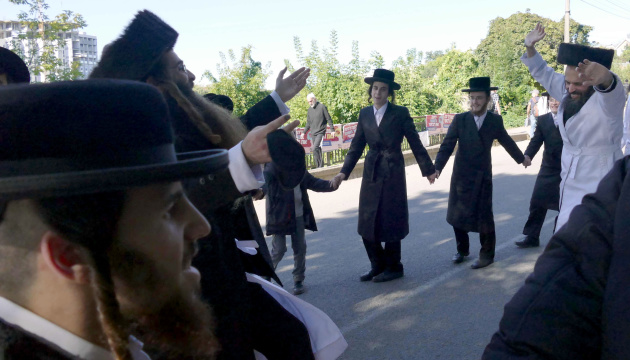 Jewish community in Ukraine decries claims of COVID-19 outbreak among Hasidim pilgrims returning from Uman
The United Jewish Community of Ukraine has denied media reports of the alleged mass cases of COVID-19 among Hasidim pilgrims who had visited Ukraine's Uman for this year's Rosh Hashanah.
That's according to a statement by the United Jewish Community of Ukraine, posted on Telegram, according to Ukrinform.
The United Jewish Community of Ukraine points out that the reports have seen no confirmation from Israel's official sources.
The information initially emerged in a number of media reports referring to Ukraine's Ministry of Health and the Ministry of Internal Affairs of Israel, while no statements were posted on the websites of the relevant agencies about the number of people who had allegedly contracted the coronavirus while on the Uman pilgrimage, the statement said.
In addition, the Jewish Community recalls, Cherkasy Regional State Administration and Uman District State Administration have denied the possibility of the COVID-19 outbreak among pilgrims.
The United Jewish Community of Ukraine urges media outlets to refrain from unsubstantiated reporting and wait for the official statement by competent authorities to rule out speculation.
im