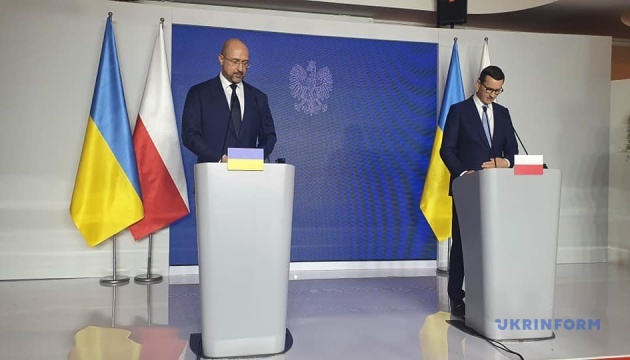 Shmyhal: Those behind death of Ukrainian Nykyforenko in Poland must be brought to justice
Those responsible for the death of Ukrainian citizen Dmytro Nykyforenko, 25, who died in late July this year after being detained by police in Wroclaw, must be brought to justice, Ukrainian Prime Minister Denys Shmyhal has said.
He said this on Thursday, September 9, at a joint press conference with Polish Prime Minister Mateusz Morawiecki as part of the 30th Economic Forum in Karpacz, Poland, according to an Ukrinform correspondent.
"Ukrainian diplomats cooperate with Polish law enforcement agencies in the context of investigating the circumstances of Dmytro Nykyforenko's death and keep in touch with his family. The Polish and Ukrainian sides will make every effort to find out all the circumstances of our citizen's death and bring the perpetrators to justice," Shmyhal said.
He added that the position of the Polish prime minister is the same. "He is very determined to resolve this case quickly and bring the perpetrators to justice if their guilt is proved," Shmyhal said.
Nykyforenko, born in Nemyriv, Ukraine's Vinnytsia region, died in Wroclaw on July 30 after he was detained by police and taken to a sobering-up station. According to Gazeta Wyborcza, Polish police used inadequate force against the man, which led to his death.
op