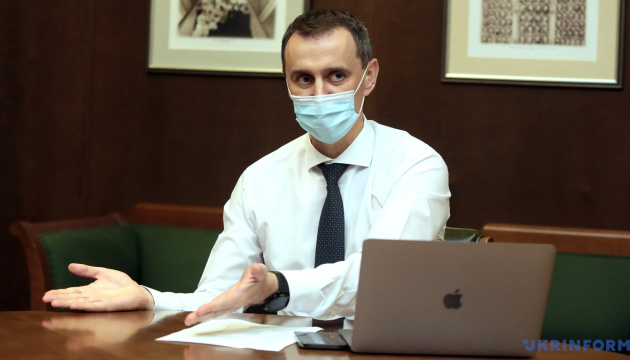 Liashko: 57% of health workers, 30% of educators fully vaccinated in Ukraine
In Ukraine, 57% of health workers and 30% of educators have been fully vaccinated against COVID-19, according to Minister of Health Viktor Liashko.
"74% of health workers received one dose of COVID-19 vaccine was given to, 57% got two doses. In addition, more than 40% of education workers got their first dose, 30% received two doses. That are not only teachers but also all those involved in our children's education and work in educational institutions," Liashko wrote on Facebook, Ukrinform reports.
Overall, according to him, 4.4 million people in Ukraine received two doses of COVID-19 vaccine and more than 5.6 million people got their first dose.
As Ukrinform reported, more than 10 million doses have been administered in Ukraine since it launched the vaccination campaign. Almost 150,000 people were vaccinated against COVID-19 in Ukraine on September 7.
Since the start of the pandemic, 2,303,276 people in Ukraine contracted COVID-19, of whom 2,216,017 recovered and 54,114 died. On September 6, Ukraine reported 2,772 new COVID-19 cases.
iy